Find more resources in your city!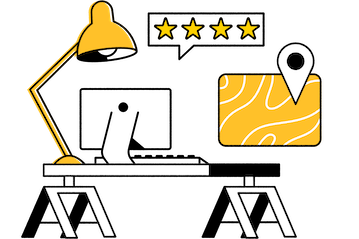 Start Exploring
Should your business be here?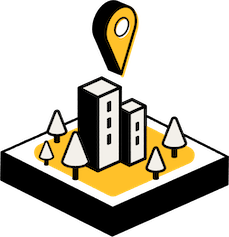 Add your business
How much should seniors save for retirement in Augusta?
While retirement may be some ways off for many people, it's important to begin planning as early as possible. Over half of Americans aren't sure how much they need to save to retire comfortably in their area, which leaves them at risk of running into financial issues during retirement. Here is a breakdown of the savings required to live comfortably through retirement in the U. S. and Georgia specifically:
| | Savings required to live comfortably | Average retirement age | Average life expectancy | Average yearly expenses |
| --- | --- | --- | --- | --- |
| USA | $944,280 | 64 | 78.2 | $54,700 |
| Georgia | $796,984 | 63 | 77.1 | $46,771 |
With the support of a trustworthy senior financial advisor in Augusta, the elder in your life can receive expert advice that can improve their financial stability and security in their old age. A financial advisor can provide insight into your senior loved one's needs to assist them as they plan for a fixed income or make arrangements for their estate.
Why are Augusta seniors and others expecting to work past age 65?
As life expectancy continues to rise, the costs associated with retirement have risen as well. We may envision a life of relaxation and comfort; however, many seniors intend to continue to work well past retirement age. Northwestern Mutual surveyed to identify the primary reasons older adults are expecting to work past the age of 65:
Will keep working after 65 because they don't have enough money
Will keep working after 65 because they don't feel Social Security benefits will cover their needs
Will keep working after 65 because of rising costs including healthcare
Between fears of inflation, difficulty saving, and other issues, many older adults are faced with a decision between continuing to work and focusing on their retirement. A financial advisor for seniors can offer advice and input that can further help your older loved one handle their financial needs and arrange plans safely and with confidence that their wishes will be honored.
What to look for when selecting a senior financial advisor in Augusta
Choosing a trustworthy and reliable financial advisor for seniors can bring peace of mind to you and your aging loved one, allowing you to ensure that they remain secure against fraud and scams. As you consider the senior in your life's options, there are some things to keep in mind.
From the start, consider the things your aging loved one needs from an Aiken or Augusta financial advisor for seniors. Would they prefer online or in-person meetings? What are their current priorities? Some seniors would like to focus on preparing for long- and short-term costs while others intend to invest in retirement or other accounts. Once you've narrowed down some criteria, eliminate any Augusta financial advisors for seniors who aren't suited to these preferences.
When visiting your elderly loved one's prospects, be sure to give the senior in your life the final say in the decision. After all, they will be spending lots of time with them. Consult our comprehensive guide to choosing a financial advisor for seniors to better prepare for your search.
Financial advisors for seniors in Augusta
With the increasing popularity of aging in place, a sense of financial security is vital to your aging loved one's sense of independence and freedom. Our handy listings can help you find a great Aiken or Augusta financial advisor for seniors who can best support the elderly adult in your life.