Find more resources in your city!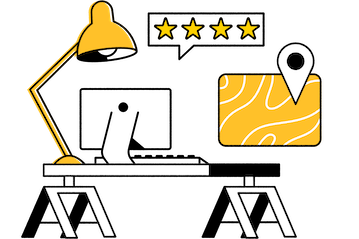 Start Exploring
Should your business be here?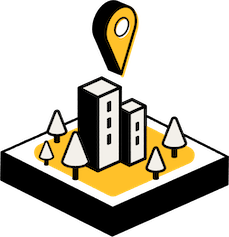 Add your business
What to look for when selecting a senior financial advisor in Atlanta
Sorting through Atlanta financial advisors for seniors can feel overwhelming, so why not start with the basics? Ask your loved one if they would prefer the convenience of online meetings or old-fashioned in-person discussions and eliminate any financial professionals who cannot accommodate their answer. If your loved one is anticipating healthcare expenses, choose a financial professional who specializes in planning for them. Likewise, your loved one can work with a retirement expert if they are still contributing to savings plans.
Fraud is commonplace in elderly financial management, so you and your loved one should be on your guard. Verify any credentials or certifications that a senior financial advisor in Atlanta claims to have to ensure that they are truly experts. Referrals can be a good way to get a sense of what it's like working with a particular individual, but remember that some firms pay for positive reviews before you take them as gospel. There is nothing wrong with shopping around for a great fit.
Facts and figures about senior financial advisors in Atlanta
How much should seniors save for retirement in Atlanta?
The exact number depends on the lifestyle your loved one is accustomed to and how long they live, so there is no one-size-fits-all answer here. That said, statistics from WorldPopulationReview.com can help you compare the cost of retirement in Georgia to the national average as illustrated by the chart below:
| | Savings Required to Live Comfortably | Average Retirement Age | Average Life Expectancy | Average Yearly Expenses |
| --- | --- | --- | --- | --- |
| USA | 947819.32 | 64 | 78.2 | 54708.22 |
| Georgia | 796984 | 63 | 77.1 | 46771 |
Georgia is about $150,000 below the national benchmark, giving seniors in the state some much-needed wiggle room. Still, your loved one needs to squirrel away nearly $800,000 to live comfortably. An Atlanta financial advisor for seniors can help them manage their money effectively and ensure that they are prepared for any scenario.
What should seniors in Atlanta expect from Social Security?
Many Americans rely on Social Security to fund their retirement, but the program usually replaces only a small percentage of what retirees made when they were working. Research conducted by SeniorLiving.org reveals that while the number of seniors on Social Security has increased substantially since 2009, they are not getting enough money to live comfortably:
33.5 Million People Received Social Security Benefits in 2009
45.1 Million People Received Social Security Benefits in 2019
The Average Yearly Social Security Benefit is About $18,036 Per Year
Social Security is best seen as a supplement to your loved one's retirement income as opposed to its sole source. If your loved one isn't planning for that, setting them up with a senior financial advisor in Atlanta can be a great way to get them on the right track.
Why it's important to work with a trustworthy financial advisor in Atlanta
Aging in place can get expensive, and working with a seasoned senior financial planner can ensure that your loved one lives with dignity for the rest of their life. Importantly, financial advisors are considered fiduciaries, meaning that they are always required to act in their client's best interest – even if it means going against their own financial interests.
Sadly, the elderly can be one of the easiest populations to scam, which is why you have such an important role to play. By conducting thorough research using reputable sources such as the AARP, RIA, FPA, and of course, Seasons, you can keep your loved one financially secure.
Financial advisors for seniors in Atlanta
Money stuff can get complicated, but your loved one doesn't have to go it alone. Our resources can help you find a certified senior financial planning professional who can help your loved one achieve the financial security that we are all looking for. You will both rest easy knowing that money is no longer a concern.