Find more resources in your city!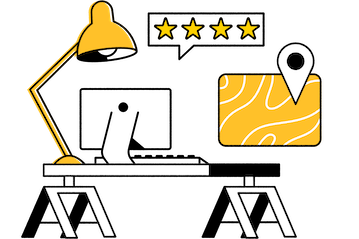 Start Exploring
Should your business be here?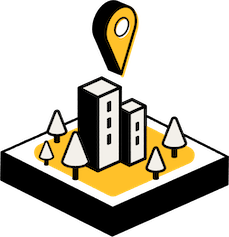 Add your business
How much should seniors save for retirement in Anchorage?
When determining the amount a person needs to set aside for retirement, a variety of factors should be considered like life expectancy, the planned age of retirement, and anticipated annual expenses. To get a general idea of what seniors should set aside for retirement in Alaska, here is a look at data from World Population Review:
| | Savings required to live comfortably | Average retirement age | Average life expectancy | Average yearly expenses |
| --- | --- | --- | --- | --- |
| USA | $944,280 | 64 | 78.2 | $54,700 |
| Alaska | $1,340,000 | 61 | 77.9 | $66,956 |
It's great to use guidelines like those above to get a general idea of the savings needed to live a quality retirement life. But it's important to ensure your senior loved one's specific circumstances are taken into consideration before settling on a specific amount to save. The best way to ensure your senior has enough savings to live comfortably in retirement is to work with a skilled Anchorage financial advisor for seniors.
How long can seniors in Anchorage expect their retirement savings to last?
Life expectancy is considered when calculating the amount of money needed for retirement because this simple number could make the difference in thousands of dollars in necessary savings. While one's life expectancy could be estimated based on their general health and family history, the actual number of years a person lives is unique to them. Here is a look at the likelihood that older adults will live 10, 20, or 30 years into retirement:
The longer the life expectancy, the more money your senior will need to have set aside to ensure they live the quality life they're accustomed to. When determining how much savings is needed for retirement, it's also important to consider the possibility of unexpected expenses. This is not always easy to figure out alone. Working alongside a reputable Anchorage financial advisor for seniors can help sort it all out.
What to look for when selecting a senior financial advisor in Anchorage
In order to find the right advisor, it's a good idea to go over your older loved one's financial situation to determine with them the type of help they need. Are they interested in investing in retirement accounts, creating a budget to account for long- and short-term health costs, or getting general budgeting and personal finance guidance? They might even be interested in protecting their savings from scams. These and other desires are important to know before reaching out to advisors.
When searching for the right advisor, it's also important to decide with your senior if they'd like to meet in person or utilize an online financial planning service. You'll want to verify the certifications of any advisors you're considering. It's also important to check their references and confirm through national organizations like AARP, RIA, and FPA that you're on the right track with your search. Learn even more about the benefits of working with a senior financial advisor and how to select the best one by consulting our comprehensive guide to choosing a financial advisor for seniors.
Financial advisors for seniors in Anchorage
As seniors age, emergencies or other unexpected financial challenges could crop up at any time. Getting help from a senior financial advisor in Anchorage can ensure the older adult in your life is prepared for the worst and simultaneously able to live comfortably while aging in place. Browse our listings for qualified Anchorage financial advisors for seniors to enhance your search for a great match today.