Find more resources in your city!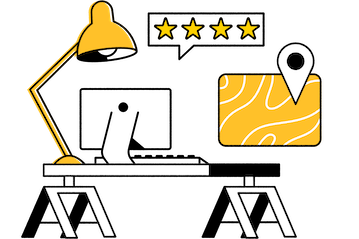 Start Exploring
Should your business be here?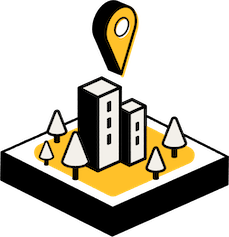 Add your business
How much should seniors save for retirement in Amarillo?
According to the figures below, based on research examining the average retirement income required across the U. S, seniors in the state of Texas require far less than the national average to live comfortably after retiring. While this is good news, it's important to keep in mind that people are living longer than ever and these projections might end up falling short for a lot of seniors in the future.
| | Savings required to live comfortably | Average retirement age | Average life expectancy | Average yearly expenses |
| --- | --- | --- | --- | --- |
| USA | $944,280 | 64 | 78.2 | $54,700 |
| Texas | $765,223 | 65 | 78.5 | $47,236 |
If your senior's retirement savings fall short, they would be forced to rely on the limited assistance offered by government programs and the generosity of loved ones. This could cost them their independence and the quality of life they spent years working to secure for themselves. Working with an Amarillo financial advisor for seniors is one of the best ways to prevent your senior from finding themselves in this position in the future.
How many Amarillo seniors might rely on pensions?
The extent to which your senior planned and prepared for their retirement, or didn't, will determine whether they are able to afford the essential medical care they need as they grow older, as well as the support services they will likely need later in life. The statistics below illustrate just how many seniors face the risk of financial hardship despite having a pension benefit to rely on.
Median pension plan payouts
Fewer than 31% of retirees have a defined pension plan
The median annual pension benefit for a private plan is $9,262
The median annual pension benefit for a federal government plan is $22,172
The median annual pension benefit for a railroad worker plan is $24,592
After decades of working and contributing toward a pension fund, your senior might not expect to fall short when the time comes for them to retire. Amarillo financial advisors for seniors can help your senior understand their finances better and ensure that they are planning for a financially secure future.
What to look for when selecting a senior financial advisor in Amarillo
Start by carefully considering your senior's specific needs and circumstances. Would they benefit from assistance managing their day-to-day finances, investments, or long-term financial planning? Answering questions like these can help you focus your search and identify those service providers that are best suited to their situation. Thoroughly screening every Amarillo financial advisor for seniors that you are considering is critical to keeping your senior and their finances safe from scammers and unscrupulous people. Financial advisors are often regulated by professional bodies, so make sure that their qualifications and certifications are legitimate and that they have proper standing. It is always a good idea to meet with each of them in person to make sure that they will be a good fit for your older loved one. For more information to help you prepare, have a look at our comprehensive guide to choosing a financial advisor for seniors.
Financial advisors for seniors in Amarillo
A qualified and experienced senior financial advisor in Amarillo can ensure that your senior has the financial security to grow old comfortably and enjoy a good quality of life. Let us help you find the right expert to secure your senior's financial future and stay independent and self-sufficient for years to come.