Find more resources in your city!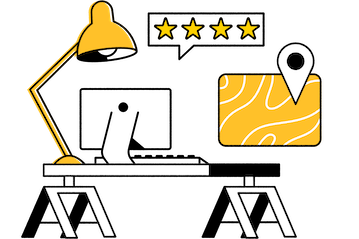 Start Exploring
Should your business be here?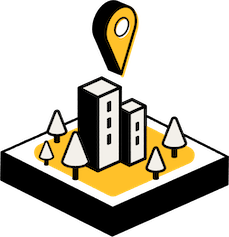 Add your business
What should caretakers in Yakima know about accidental falls?
There are many things that could cause your senior to slip and fall, from slippery floors to a lack of handrails to hold onto when going up and down the stairs. Unfortunately, falls could lead to severe injuries and even be fatal. Here is the senior fatality rate for falling in Washington and the US in general:
The higher rate in Washington is definitely a cause for concern. However, caregivers can significantly reduce the risks of falling by remodeling their older loved ones' homes. For example, during a Pasco, Richland, Kennewick, or Yakima bathroom remodel for seniors, you could change the flooring to make it less slippery or add grab rails for your senior loved one to hold onto while showering. Alternatively, you can remove the curb of the shower or bathtub to decrease the risk of tripping.
What are some issues that aging in place remodeling in Yakima can address?
Yakima aging in place remodeling could address a wide range of health issues commonly suffered by seniors. It can help reduce the challenges of aging in place and ensure your older loved one can live their final years in dignity and respect. Here are some common health issues a home renovation can address, according to the Mayo Clinic:
Health issues that a home renovation can address:
Balance issues
Reduced vision
Hearing loss
Decreased mobility
Reduced cognitive capabilities
Loss of strength and endurance
Many seniors suffer vision loss as they age, but adding bright lighting inside and outside their home could significantly improve their quality of life. A Certified Aging-in-Place specialist can help you look for the things that could cause trouble to your older loved one and fix them. It will give you peace of mind, knowing your senior won't have to worry about getting around or face the risk of falling on a daily basis.
How do I find the best accessibility construction in Yakima?
There are several things worth considering when choosing an aging in place remodeling contractor. That way, you can be sure you're getting a good contractor who knows what they're doing. Other than ensuring they have the proper license, you might also want to check if they are a member of the National Association of Home Builders. That shows they have kept their skills up to date. You should also look for a Certified Aging-in-Place specialist specifically. These specialists have the knowledge and training to know how to remodel a home to make it more accessible for a senior citizen.
Reading our comprehensive guide to aging in place remodeling will also give you a wealth of information about aging in place remodeling and the process of finding a good contractor.
Home remodeling for seniors in Yakima
Home remodeling for seniors in Yakima could come in many forms, from simply adding new light fixtures to changing the entire layout of your kitchen to make it easier for your senior to cook. Both you and your older loved one will be happier, so it's a worthy investment. Let Seasons help you in your search.