Find more resources in your city!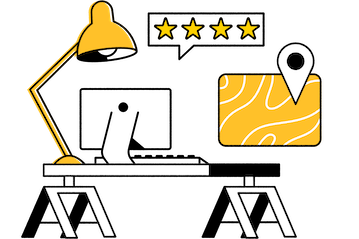 Start Exploring
Should your business be here?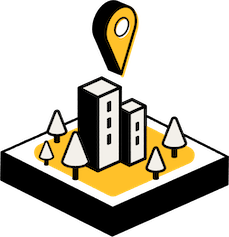 Add your business
What should caretakers in Wichita know about accidental falls?
The threat of falling in the home is very real for older adults. While balance and mobility issues can sometimes contribute to falls, issues like the lack of a handrail in the shower or chairlift on the stairs can also make a difference. Falling might seem like a challenge that results in a few unwanted medical bills, but in some cases, it could end in death. Here is an overview of falls in Kansas that have resulted in fatalities:
With the state average for falls in Kansas being higher than the national average, it's a good idea to note any changes your aging loved one can make to create a safer home environment that reduces their risk of injury. You and your senior can survey the home for potential fall hazards like uneven floors, loose banisters, or other areas of the house that could benefit from Wichita or Hutchinson aging in place remodeling.
In what percentage of Wichita rental properties might you find accessibility features?
When renting a property, it's not always easy for seniors to get the accessibility features they need. Since renters are typically not allowed to renovate their spaces, they must find apartments are houses that already have their desired features. Here is a breakdown of the percentage of accessibility features generally found in rental properties:
As you can see, finding accessibility features in rental properties can be challenging. But if your aging loved one owns their house or condo, they can renovate it to add the features they desire. Whether your senior is looking to add a seat in their bathtub or shower or they want to adjust the work and storage spaces in their kitchen to make them easier to reach, there are Wichita and Hutchinson aging in place remodeling contractors available to help them make necessary changes.
How do I find the best accessibility construction in Wichita?
When hiring a contractor to manage the renovation or construction of your senior's home, there's no doubt that you both want the results to align with your loved one's accessibility needs. You can reduce the likelihood of facing unwanted challenges by confirming credentials before signing on the dotted line with a contractor. For example, you can check that contractors have registered license numbers and are insured. You can also make sure they have remained current with their skills by seeing if they are registered with the National Association of Home Builders.
When looking for contractors that take on Wichita accessibility construction, you want to make sure they have experience working with seniors who are aging in place. One way to find out is by confirming that they are Certified Aging-in-Place Specialists (CAPS). It's also good to check contractors' references and also look at photos from recently-completed jobs. To give your loved one added comfort, you can have them meet with contractors in person. This way, your senior can ask specific questions and determine if they think a contractor will be a good fit.
These are just a few tips to help guide your search. To learn more, review our comprehensive guide to aging in place remodeling.
Home remodeling for seniors in Wichita
There are a variety of renovations your senior can make as they aim to age in place as safely and comfortably as possible. They might be interested in a Wichita bathroom remodel for seniors or they could want to replace all of their door knobs with more functional levers. Making necessary adjustments can make your aging loved one's home more accessible while also reducing their risk of being injured. Let Seasons help you find the right Hutchinson and Wichita contractors for seniors. Explore our listings and find a great contractor for your elderly loved one.