Find more resources in your city!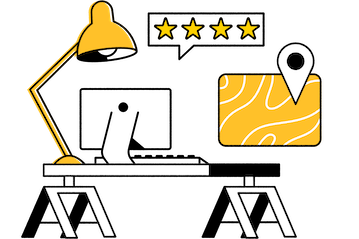 Start Exploring
Should your business be here?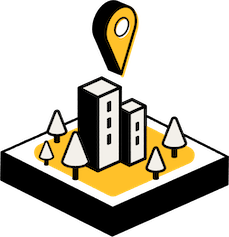 Add your business
What should caretakers in Wichita Falls know about accidental falls?
Falls are a minor inconvenience at most for many people, but seniors are often more fragile. A fall that a younger person might easily brush off could lead to a significant injury like a broken limb or a concussion for a senior, with loss of life possible as well. The Centers for Disease Control and Prevention (CDC) tracks fall fatality rates, and here is how Texas compares to the national average:
Texans have a lower risk of dying from a fall than many other Americans, but that doesn't mean that you can get complacent. If you're serious about protecting your elder loved one, inviting a contractor to tour your senior's home can be a great way to identify tripping hazards and eliminate them before they cause problems.
What home hazards should caregivers in Wichita Falls look out for?
Steep staircases, uneven floorboards, and slippery floors represent obvious tripping hazards, but obvious tripping hazards are often less dangerous than those that seniors aren't aware of and may not be on guard against. HealthInAging.org provides the following list of common home tripping hazards that seniors and their family members may underestimate:
Common home falling hazards:
Slippery throw rugs
Dim lighting
Raised thresholds and other tripping hazards
Pets (they do tend to get underfoot!)
Lawton or Wichita Falls aging in place remodeling won't help with the pets, but nearly any other issue can be addressed through an accessibility construction project. For example, replacing stairwells with ramps eliminates a common tripping hazard while also promoting wheelchair accessibility. Discuss your senior's concerns before meeting with a contractor so you know precisely what they would like to see done.
How do I find the best accessibility construction in Wichita Falls?
Whether you're thinking about a Wichita Falls bathroom remodel for seniors, new kitchen appliances in Lawton, or the removal of loose carpeting, the first step is hiring an excellent contractor. You want someone with a valid Texas contractor's license who's bonded and insured, so eliminate any amateurs. Next, ask for referrals or pictures of previously completed projects to make sure that each contractor meets your high standards. Many senior-specific credentials such as CAPS certification exist as well, and it never hurts to check for them.
The final step should always be an interview between your senior and several potential contractors to make sure that they establish a solid personal rapport. The construction project won't go well if your older adult's input gets ignored or the crew doesn't treat them right. Our comprehensive guide to aging in place remodeling provides further details.
Home remodeling for seniors in Wichita Falls
Things like in-home medical care and transportation to and from medical appointments are probably the first things that comes to mind when you think about senior care, but aging-in-place remodeling is an often overlooked way to give your senior independence in a familiar environment without compromising their safety. Seasons provides all of the free resources you need to get started, so why not browse them right now and see how accessibility construction could benefit the senior in your life?