Find more resources in your city!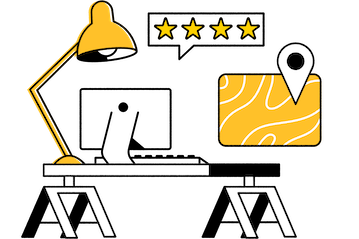 Start Exploring
Should your business be here?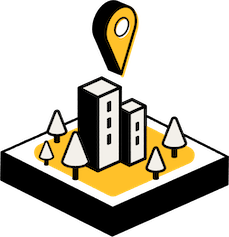 Add your business
How do I find the best accessibility construction in West Palm Beach?
A successful West Palm Beach aging in place remodeling project begins with finding a great contractor. The first step is verifying that any promising candidate is licensed and insured to perform construction work in Florida. Freelancers might be able to do an okay job, but you want better than okay with your loved one's safety at stake.
Next, look for credentials that prove a candidate's ability to perform Fort Pierce accessibility construction. Certified Aging in Place Specialists undergo special training to help them meet the needs of the senior community, while members of the National Association of Home Builders have access to exclusive continuing education courses that cover the ins and outs of West Palm Beach-Ft. Pierce aging in place remodeling.
Finally, let your loved one interact with a potential contractor and see what kind of rapport they build. If a contractor doesn't respect your loved one or let them get a word in, they probably aren't the right fit for a senior bathroom remodel or any other project.
Facts and trends in West Palm Beach home construction for seniors
What should caretakers in West Palm Beach know about accidental falls?
Your loved one could seriously injure themselves if they fall, and the thought of them injured on the floor unable to contact help is just heartbreaking. Sadly, both of those scenarios are common, and can even become fatal. The CDC looked at the number of fall deaths by state in 2018:
Florida is better than the national average, but your loved one should still be cautious. We recommend asking a Fort Pierce accessibility construction expert to inspect your loved one's home and identify any tripping hazards before they turn into problems. Then, you can brainstorm solutions that fit your loved one's budget.
In what percentage of West Palm Beach rental properties might you find accessibility features?
You might think that a state known for attracting retirees like Florida would have plenty of accessible properties, but it isn't always the case. The following data from the United States Census Bureau reveals how many rental properties had basic features that aging seniors should be looking for in 2011:
All of those figures are rather low, so you shouldn't count on your loved one being able to find a place that suits their needs. Instead, ask their landlord if they would be willing to invest in a West Palm Beach-Ft. Pierce accessibility construction project to keep a reliable tenant. You can even refer them to Seasons to find a contractor.
What are some common concerns and solutions for aging in place in West Palm Beach?
The purpose of accessibility construction is to make homes safer and more accessible. Let's look at a West Palm Beach bathroom remodel for seniors as an example. Replacing a traditional bathtub that you climb into with a model that has a hinged door can make bathing more accessible. Likewise, removing unstable bath mats can mitigate the risk of your loved one falling in the bathroom. Superior lighting can help with both safety and accessibility, while expanding the bathroom can provide additional room to maneuver. Construction projects should revolve around the needs of the recipient, so ask your loved one if they have any specific ideas.
Home remodeling for seniors in West Palm Beach
Senior care services include contractors for construction projects too, even if most people aren't yet aware of that fact. If your loved one could enjoy increased peace of mind from a few house upgrades, please do not hesitate to use our free resources to find an experienced contractor. You will not regret it.