Find more resources in your city!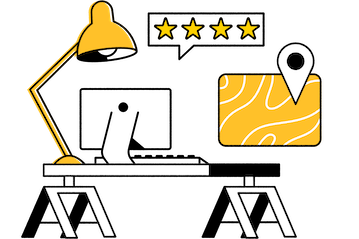 Start Exploring
Should your business be here?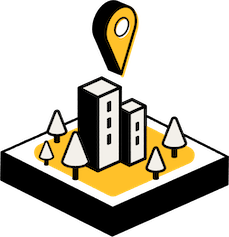 Add your business
What should caretakers in Waco know about accidental falls?
Accidental falls are a major concern for all adults, as shown below. But they can be especially troublesome for seniors since they may suffer more negative consequences from them. With the right upgrades, you can seriously bring down the risk of an accidental fall happening in your elderly loved one's home and give yourself peace of mind while doing so.
Waco aging-in-place remodeling may be the solution to helping your loved one avoid a serious fall in their home. It's a versatile service that can help reduce potential fall hazards in every room — from rising thresholds between different parts of the home to dark hallways that are tough to navigate at night.
What are some issues that aging in place remodeling in Waco can address?
A contractor for seniors in Waco, Bryan, or Temple can help your senior deal with many of the different side effects they may be experiencing as a result of aging, as you can see below. That means hiring a company that offers this service could have a significant impact on the overall quality of your elderly loved one's life throughout their golden years.
Health issues that a home renovation can address:
Balance issues
Reduced vision
Hearing loss
Decreased mobility
Reduced cognitive capabilities
Loss of strength and endurance
Your senior deserves to have the best aging experience possible. But that's hard for them to do when nearly every aspect of living becomes more difficult. Waco-area aging-in-place remodeling limits the impact that these types of aging difficulties can have on your senior while they're in their home. And that can help them feel much better about getting older.
How do I find the best accessibility construction in Waco?
If you're interested in Waco-area contractors for seniors, then it's a good idea to begin with a checklist. Put together a list of factors that matter to you when making a hiring decision. These can be practical, such as qualifications, experience, and pricing. But you may also want to focus on some intangible qualities, such as how your aging loved one feels about a contractor and how comfortable they'll be with the contractor in their home.
Once you have that checklist, you can review local providers with it to see how they compare to one another. Make sure to check in with your senior to see what they're thinking before you make a hiring decision. You can also check out our comprehensive guide to senior accessibility construction to learn more.
Home remodeling for seniors in Waco
Aging in place enables your senior to enjoy their golden years in the home where they've made so many wonderful memories. That's a goal that's worth working towards, and a home contractor in the Waco area may be able to help you do it. With upgrade options like wider walkways, reduced fall hazards, and shower seats, there are plenty of ways you can make your senior's home safer and more accessible for them to live in as they get older. We hope that the resources you've found on Seasons will help you make a more informed hiring decision.