Find more resources in your city!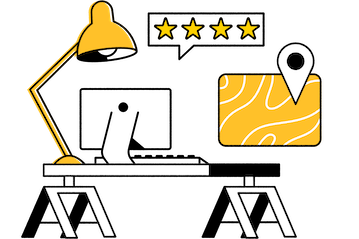 Start Exploring
Should your business be here?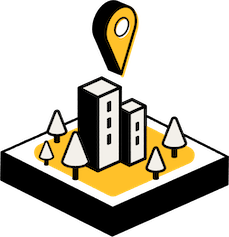 Add your business
What should caretakers in Tyler know about accidental falls?
Accidental falls can happen to anyone. The older an individual is, the greater harm can come from these falls. Possible issues could include needing hospitalization, reinjuring yourself, or falling when there is no one around to hear or help. Whenever possible, it is best to try and prevent falls, even if that means remodeling or making changes within the home.
The average number of fatal falls in Texas is over half the national average. That can be upsetting to see, but it's important to know that there are ways to prevent this from happening to you or your older loved one. With the help of a quality remodeling service, this issue can be avoided and addressed before it becomes a problem.
What are some concerns that accessibility construction in Tyler can address?
In the past, it was not uncommon for seniors to eventually move to assisted living or a nursing home facility. Today many seniors prefer to age in place. This has shown to be better for their physical and mental health, but their homes were not necessarily built with these needs in mind. That is where the benefits of Tyler accessibility construction come in.
Aging in place construction can address:
Safety

Wide, well-lit path or ramp to the front door to prevent falls
Anti-scald controls to prevent burns
Grab bars in the bathroom to provide support when maneuvering in hazardous places
Accessibility

Wheelchair-friendly wide hallways and doorways for maneuverability
Curbless shower with a seat to make showering easier
Secure handrails and increased visibility to aid in ascending and descending stairs
Construction that is designed around the needs of seniors can make it easy for them to move around safely and ensure that they can continue doing the same activities they've always done, such as taking a shower on their own or getting down the stairs as they leave the house. Having these types of improvements done can give both you and your older loved one peace of mind.
How do I find the best accessibility construction in Tyler?
It's crucial to know that if you are going to have construction done, you should look for someone who is experienced and understands the unique needs of seniors. This can make the difference between quality work that lasts a long time and something that will need to be redone in a few years. Here are a few things to consider as you search for the right contractor.
Make sure the individual you are using is licensed for your area. You should learn what the local and state requirements are, while double-checking that the company you are going through has a registered license number. If they are registered with the National Association of Home Builders, this is a good sign that they take their work seriously.
If you want a contractor that is willing to go the extra mile, find someone who has a CAPs designation, known as Certified Aging-in-Place. For more information, check out our comprehensive guide to aging in place remodeling.
Home remodeling for seniors in Tyler
No matter what your needs are, from simply having a Tyler bathroom remodel for seniors or looking for someone who can make modifications to the whole house, Seasons is here for you and your family to help you find contractors who can get the job done. We can help you find professionals in both the Tyler and Longview areas today, so you can help them stay comfortable in their home.