Find more resources in your city!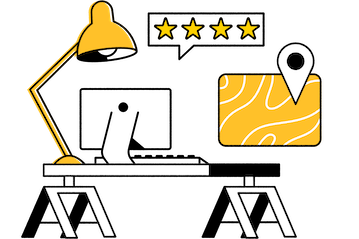 Start Exploring
Should your business be here?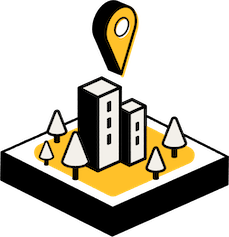 Add your business
What should caretakers in Tulsa know about accidental falls?
Seniors sometimes experience accidental falls if they struggle with balance or mobility issues. Some accidents can be prevented by a home accessibility remodel. For instance, your senior could trip on loose carpet that needs to be replaced. Or they could fall when attempting to sit on a toilet that could use seat risers. Falls can result in injuries and could even be fatal. The following CDC data shows the prevalence of fatalities resulting from falls in Oklahoma:
It seems that the number of people who die from falls in Oklahoma is greater than the national average, which shows the importance of exercising great care around the house. But sometimes, no matter how careful your senior is they could fall if their home is not properly constructed. Uneven floors and slippery surfaces are just two ways accidents can happen. Taking advantage of aging in place remodeling in Tulsa can increase your loved one's safety in the home.
What are some ways smart technology can help seniors in Tulsa?
Using smart technology could sound intimidating to your senior, particularly if they are like many older adults who shy away from the idea of adopting the latest technological advancements. But many smart technologies can offer great benefits to your aging loved one. Here is a short list of ways that smart technology can make life simpler for seniors:
Smart technology that makes life easier for seniors
Controlling lights, appliances, etc.
Setting alarms or reminders
Providing short, senior-specific workouts
Allowing them to enjoy music easily
Delivering news and weather reports
An amazing benefit of smart technology is the convenience it can offer. Once it's been installed and set up in the home, your senior could enjoy controlling their thermostat without getting out of the bed or having their hallways light up and turn off automatically. These are just a few amazing ways that your senior could benefit from aging in place remodeling for their home.
How do I find the best accessibility construction in Tulsa?
There are several steps you can take to help your senior feel confident that they are choosing the best Tulsa accessibility construction for their specific needs. You can first check to ensure the contractors you're looking into are licensed in the area. Make sure they are insured and have a registered license number, then also ensure they are registered with the National Association of Home Builders to confirm that their skill set is up to date.
Seniors often have special needs that contractors may not be used to accommodating. To feel confident that the contractors you're considering have experience working with older adults, you can confirm that they are Certified Aging-in-Place Specialists (CAPS). It doesn't hurt to also take the extra steps of checking references and pictures of recent jobs. You can even have contractors meet with your aging loved one, which can help them feel more comfortable with making a decision of who you hire. You can get even more insight into finding great contractors by reviewing our comprehensive guide to aging in place remodeling.
Home remodeling for seniors in Tulsa
Locating the right contractor to provide a Tulsa bathroom remodel for seniors or reconstruct areas of your loved one's home in an even more comprehensive way can seem a bit intimidating if you're not sure how to start. Fortunately, there are plenty of top-notch remodeling services for seniors in Tulsa. Finding a great contractor is as easy as looking through the listings above from Seasons. Begin your free search today!