Find more resources in your city!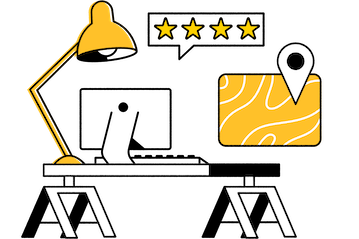 Start Exploring
Should your business be here?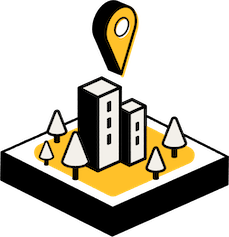 Add your business
How do I find the best accessibility construction in the Twin Cities?
Given that seniors are particularly susceptible to falling victim to scammers and unethical people, it is important to find the right St. Paul accessibility construction contractor and make sure that you thoroughly vet their references. There are also a few other important things to look into when looking for someone to do your Twin Cities aging in place remodeling. Firstly, verify that they are appropriately licensed to work in your area and that they can provide you with documentation to confirm this fact. They should also be able to show you a certificate proving that they have general liability and workers' compensation insurance coverage.
Seniors have very specific needs and accessibility challenges and you'll want your Minneapolis aging in place remodeling contractor to have experience working with seniors with similar circumstances to your loved one. It's even better if they have specifically undergone training and sought out further education such as a CAPS certification which means that they are Certified Aging in Place Specialists who are fully equipped to understand and advise your loved one.
Facts and trends in Twin Cities home construction for seniors
What should caretakers in the Twin Cities know about accidental falls?
For vulnerable seniors, slipping and falling in the bathroom can be a matter of life and death. A shaggy bath mat or a bit of water on the floor might not be a big deal to you but can pose significant risks to your loved one. Based on data from the CDC, the table below sets out the number of fatalities due to falls in Minnesota in relation to the United States as a whole:
Minnesota's numbers might look much better than those at the national level, but without adequate measures in place, you can't be sure that your loved one is safe. Whether you decide to go with a full Twin Cities bathroom remodel for seniors or only need to make a few changes here and there, Seasons can help you find a quality St. Paul accessibility construction contractor.
What are some ways smart technology can help seniors in the Twin Cities?
Smart technology is one of the many tools that can make aging in place both safer and easier for the senior in your life. With a little help from tech, your senior never has to miss a doctor's appointment or forget to take their medication on time. If they live in an area where getting exercise outside is not always possible, they can enjoy workouts specifically tailored to seniors in the comfort of their own home.
Controlling lights, appliances, etc.
Setting alarms or reminders
Providing short, senior-specific workouts
Allowing them to enjoy music easily
Delivering news and weather reports
Smart technology can help your senior turn the lights out while under the covers with the simple touch of a button and help make sure that they don't leave appliances on. It's a great way for your loved one to stay comfortable and independent as they safely age in place.
What are some common concerns and solutions for aging in place in the Twin Cities?
Being able to get around their homes safely and easily as they face the frailties that are an inevitable part of getting older is a common source of concern for seniors aging in place. With declining mobility and other challenges, stairs and other standard features in traditional homes can become significant obstacles for seniors. Adjustments such as the installation of grab bars, non-skid floors, and curbless showers or walk-in tubs can go a long way to keeping your loved one safe and making it easy to carry out personal grooming and hygiene tasks on their own. Ramps and stairlifts can also help ensure that no area of the home is inaccessible to them.
Home remodeling for seniors in the Twin Cities
Twin Cities accessibility construction can help your loved one age in place safely and successfully in an environment that is perfectly suited to their specific needs. Seasons offers you a wealth of free resources to find the best contractor in your area. Get started by looking through our Twin Cities remodeling reviews.