Find more resources in your city!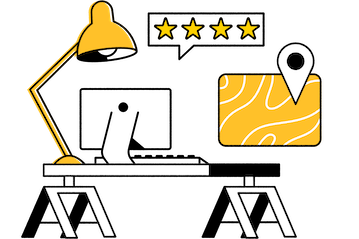 Start Exploring
Should your business be here?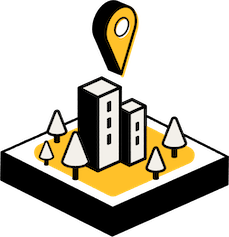 Add your business
What should caretakers in the Tri-Cities know about accidental falls?
Keeping a tidy home and removing debris from the floor are commonly associated with fall mitigation, but Tri-Cities aging in place remodeling can make your senior safer as well. For example, adding a bathtub with a hinged door or installing a seat in the shower can dramatically decrease the chances of a fall in your older loved one's bathroom. That's important as senior falls can have dire consequences. The CDC statistics below compare how often falls turn fatal in Tennessee and the entire country:
Tennessee's rate is a little lower than average, largely a reflection of seniors and their loved ones taking the risk seriously. If you want to protect your older adult, you can consult with a contractor to identify potential fall hazards and explore how accessibility construction could remove them from your elder loved one's home.
Are aging-in-place modifications becoming more commonplace in the Tri-Cities?
Many seniors in previous generations were forced to leave the homes they love to receive needed medical care, but advancements in technology and the increased availability of home care allow today's older adults to age wherever they like. This has contributed to a significant increase in the number of aging-in-place renovation requests as illustrated by the following statistics:
The number of seniors looking for aging-in-place remodeling has created a market-driven need for contractors who can meet the demand. As a result, many contractors are pursuing credentials such as CAPS (Certified Aging in Place Specialist) to better serve an older clientele. Work crews are also gaining experience communicating with seniors and understanding their specific needs.
How do I find the best accessibility construction in the Tri-Cities?
If you're looking for a successful Tri-Cities bathroom remodel for seniors in Johnson City, Bristol, or Kingsport or another accessibility construction project, the first step is choosing a good contractor. You want somebody with a valid license and insurance policy, but that's only the beginning. You should also look for a contractor who has experience with the right type of construction work as verified through referrals or photos of completed projects. Communication skills are key as well, so you should interview multiple candidates with your older loved one to ensure that the contractor you choose is responsive to their needs. If the job is big enough for other workers to be involved, make sure that they will treat your older adult with the respect they deserve too. Our comprehensive guide to aging in place remodeling includes further information on how to conduct a successful interview and more.
Home remodeling for seniors in the Tri-Cities
Aging-in-place remodeling affords seniors the luxury of choosing where they live without compromising their safety or independence, making it a tremendous tool for older adults looking to live their best lives. If you want to help your senior age in place successfully, Seasons provides local listings and other free resources to expedite the research process.