Find more resources in your city!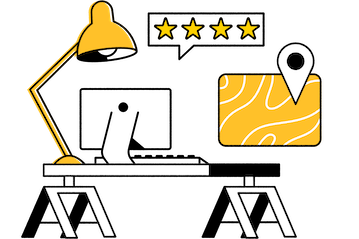 Start Exploring
Should your business be here?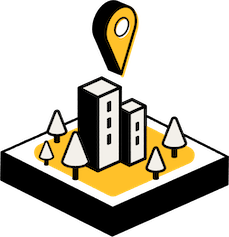 Add your business
What should caretakers in the Quad Cities know about accidental falls?
One of the biggest benefits of Bettendorf accessibility construction is mitigating fall risk. Many of us don't think twice about falling since we'll just get up again, but older adults don't always have that luxury. Any fall could mean serious injury or even death for a senior, while they may find themselves stuck on the ground waiting for help to arrive even if they aren't hurt. The data below indicates how often falls prove fatal in Iowa:
Iowa is above the national average, but that doesn't mean that something terrible will inevitably happen to your loved one. You can be proactive and invest in a Quad Cities aging in place remodeling project to remove common hazards such as narrow doors and loose carpeting from your senior's home. You can also discuss safety tips with your older adult to help them be careful.
What are some issues that aging in place remodeling in the Quad Cities can address?
Reducing your loved one's risk of falling is important but is not the only reason to consider a Davenport Moline accessibility construction project. Home renovations such as a ramp or chair lift for seniors can also help older adults live more independently. Here are some of the issues that a remodel could help address:
Health issues that a home renovation can address:
Balance issues
Reduced vision
Hearing loss
Decreased mobility
Reduced cognitive capabilities
Loss of strength and endurance
A contractor can offer practical solutions that you might not think of. For instance, guardrails can help seniors with balance issues remain upright while appliances with automatic reminders can help older adults with reduced cognitive abilities. We recommend discussing your senior's unique needs with a contractor to determine how Bettendorf, Moline, Rock Island, or Davenport accessibility construction could help them.
How do I find the best accessibility construction in the Quad Cities?
Like anything else, the contractor you select will determine how aging-in-place remodeling in the Quad Cities goes for your loved one. You don't want your senior to have to put up with construction noises for months only to be dissatisfied with the results, so make sure you select the right contractor the first time. Start by verifying each candidate's license and any references provided to you. Ask if they have any special expertise in the needs of the 65+ population such as CAPS (Certified Aging in Place Specialist) credentials or National Association of Home Builders educational programs. Interview them with your loved one present. Our comprehensive guide to accessibility construction for seniors includes more great tips for finding a great contractor, so please take notes as you read it.
Home remodeling for seniors in the Quad Cities
Construction isn't the first thing most people think about when they contemplate senior care, but accessibility construction offers real benefits to older adults. If you feel that your loved one could benefit from remodeling for seniors in Davenport, Moline, Bettendorf, and other parts of the Quad Cities, Seasons provides free resources to help you start looking for a qualified contractor. Please use them well.