Find more resources in your city!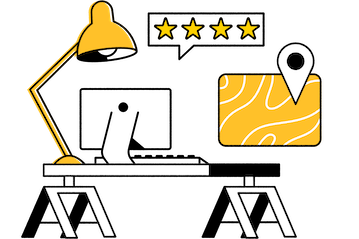 Start Exploring
Should your business be here?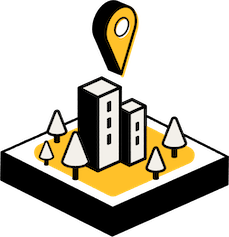 Add your business
How do I find the best accessibility construction in Tampa?
Seniors are especially vulnerable to scams and abuse, so choosing the right St. Petersburg accessibility construction contractor is really important – you don't want to give just anyone access to your loved one's home. That's why checking their references and looking at photos of previous jobs they have done is so crucial. It's also a good idea to have your loved one meet a potential contractor to get a sense if they are the right fit and whether they feel comfortable asking questions and having them in their home. Make sure that the contractor you are considering is appropriately licensed in your local area. Look up the requirements in both Florida and your city and verify that your Sarasota aging in place remodeling contractor has a registered license number, as well as insurance that is up to date. If they are dedicated to their craft and keeping their skills current, they should be registered with the National Association of Home Builders, so check whether their registration is up to date as well.
Facts and trends in Tampa home construction for seniors
What should caretakers in Tampa know about accidental falls?
With the declining mobility and deteriorating coordination and reflexes that come with age, seniors are more at risk for serious injuries as a result of an accidental slip or fall in the home. Data reported by the CDC in 2018 shows how many falls by the elderly result in fatalities in Florida and the country overall.
Although it is a good sign that Florida has a much lower fatality rate compared to the U. S., this should not give you a false sense of security. If your loved one's home has not been modified to accommodate their changing capabilities and circumstances as they grow older, they are not safe. A professional Tampa-St. Pete accessibility construction contractor can help with anything from a senior bathroom remodel to installing a smart technology system.
What home hazards should caregivers in Tampa look out for?
Given how dangerous a fall can be for your loved one, healthinaging.org has some tips to keep them safe in the home. Getting rid of loose rugs and slippery floors, installing better lighting and sturdy banisters are small changes that can make a big difference for the safety of your senior.
Common Home Fall Hazards:
Slippery throw rugs
Dim lighting
Raised thresholds and other tripping hazards
Pets (they do tend to get underfoot!)
It is important to carefully assess the home environment for any potential risk factors and to intervene to address each one. A quality Sarasota aging in place remodeling contractor can help you make all the adjustments necessary to keep the senior in your life safe, secure, and comfortable in their home.
What are some common concerns and solutions for aging in place in Tampa?
Many of the concerns that seniors have are related to the safety and accessibility of their homes. The typical home in the United States is not equipped to accommodate the specific needs and circumstances of seniors as they grow older. A St. Petersburg accessibility construction contractor can offer many great solutions to address these concerns. They can widen hallways, doorways, and install ramps and chairlifts to make it easy for a wheelchair or walker user to get around safely and easily. Slippery tile or hardwoods floors can be replaced and better lighting installed to reduce the risk of tripping or slipping. Smaller changes such as lowering the height of light switches and changing doorknobs and faucet knobs to paddles or levers, can also help your loved one stay self-sufficient.
Home remodeling for seniors in Tampa
Whether you would like to overhaul the entire home or do a Tampa-St. Pete bathroom remodel for seniors, Seasons can help you make an informed choice when selecting your contractor. You can start by browsing our Tampa aging in place remodeling reviews today to find the perfect person for the job.