Find more resources in your city!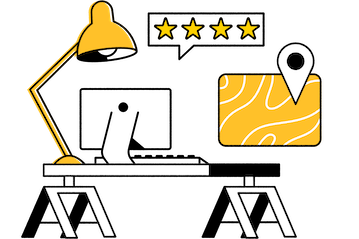 Start Exploring
Should your business be here?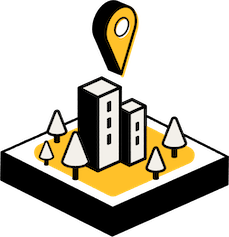 Add your business
What should caretakers in Tallahassee know about accidental falls?
With six out of every 10 accidental falls occurring in the home, it's important to take precautions to keep the senior in your life safe. You might hire a professional to help secure the flooring in your loved one's home or block off the pool, among other adjustments one could make. Let's take a look at the annual average of fall-related fatalities in the U. S. and Florida:
While the state average promotes a positive outlook, it's important to remember that these rates are due to people like you caring for your aging relatives. Whether you're considering a Tallahassee bathroom remodel for seniors or a more detailed project, you can find a skilled contractor who has a thorough understanding of seniors' needs.
In what percentage of Tallahassee rental properties might you find accessibility features?
Accessibility has been a growing need, as one can see in this data revealed by the U. S. Census. Seniors frequently have unique needs and limitations that call for accommodations, such as extra-wide pathways, stair lifts, ramps to entryways, and other household modifications. However, these are not incorporated into most rental properties.
It's clear that more accommodations should be made to ensure that aging adults can access and use their homes safely and independently. With reliable Thomasville and Tallahassee aging in place remodeling, you can bring peace of mind to your family while providing the senior in your life security within their own home.
How do I find the best accessibility construction in Tallahassee?
Remodeling senior homes for aging in place may seem like a major task; however, it can be a great way to bring peace of mind to your family while ensuring that your aging loved one can remain independent for as long as possible. It's important to take your time in selecting a professional who meets industry standards, fits into your elder adult's budgeting needs, and has strong credentials. Ask your prospects to let you see similar projects they've completed in the past. Try to find a professional who has taken courses on senior accessibility and are a Certified Aging-in-Place Specialist, or CAPS. They will be well-equipped to help you and your family create a safe home in which your aging relative can enjoy their golden years.
With so much to consider as you explore your options, consult our comprehensive guide to aging in place remodeling. You can get a better understanding of the topic as a whole to help you and your older loved one feel more confident as you make a decision.
Home remodeling for seniors in Tallahassee
There is a variety of accommodations that can be made when you remodel your senior loved one's home. From raising the kitchen counters to installing smart devices throughout their home, older adults can live with dignity and comfort in a home built to accommodate their unique needs. Explore our unbiased listings to find the right solution for your aging loved one.