Find more resources in your city!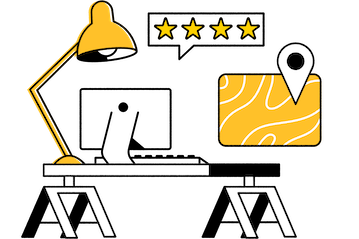 Start Exploring
Should your business be here?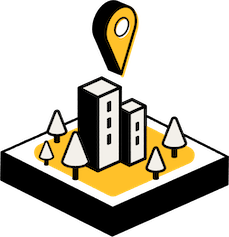 Add your business
How do I find the best accessibility construction in St. Louis?
We all know that a simple renovation can quickly turn into a nightmare if you don't work with licensed, qualified professionals. Whether you're interested in a senior bathroom remodel or more extensive renovations throughout the entire home, it's important to work with reliable contractors. Seasons allows you to easily select professionals who hold the appropriate licenses for your local area. Sometimes, it's difficult to assess a contractor's true qualifications if you don't know what you need to look for. Check that they are registered with the NAHB, and make sure their workers have taken training courses that allow them to provide dependable solutions for aging in place. It doesn't hurt to browse their website, and you might find photos that provide you with inspiration for your upcoming renovations. Many construction professionals will also provide you with a free estimate, allowing you to assess numerous options and determine which one is the most affordable.
Facts and trends in St. Louis home construction for seniors
What should caretakers in St. Louis know about accidental falls?
A slip and fall is the number-one cause of accidental death among elderly people. Usually, the fall itself doesn't end a senior's life, but the resulting medical treatments and complications can prove too much for an elderly body to bear. A common complication is an infection after a hip fracture, which can easily prove fatal.
According to official statistics released by the CDC in 2018, the national fall death rate is 75.76 per 100,000 older adults. Missouri's fall death rate is actually significantly higher, at 86 fatalities per 100,000 older adults. This death rate has risen by approximately 30% since 2009, and experts believe that this might be due to certain medicines that compromise the strength and balance of elderly individuals.
What are some concerns that accessibility construction in St. Louis can address?
Judging by the aforementioned statistics, a fall is obviously the number-one concern when approaching St. Louis aging in place remodeling. Bathrooms are particularly dangerous, and seniors can benefit from added handrails and curbless showers. A stairlift can be a smart solution, as staircases can lead to some of the most serious fall injuries.
Age In Place Construction Can Address:
Safety

Wide, well-lit path or ramp to the front door to prevent falls
Anti-scald controls to prevent burns
Grab bars in the bathroom to provide support when maneuvering in hazardous places

Accessibility

Wheelchair-friendly wide hallways and doorways for maneuverability
Curbless shower with a seat to make showering easier
Secure handrails and increased visibility to aid in ascending and descending stairs
As the National Institute on Aging notes, visibility is also a key concern. When developing a plan for accessibility construction, you should ensure that all areas are well-lit. This is especially true outdoors, as seniors who are approaching their front steps often stumble in the dark. And of course, your senior's home will require extensive renovations if they have become confined to a wheelchair.
What are some common concerns and solutions for aging in place in St. Louis?
Many seniors are concerned that they will not have the opportunity to age in place because they need to rely on others for safety and healthcare treatment. Accessibility construction can address these concerns, as every little safety improvement means that your senior will require less supervision. If you help your loved one make their home as safe as possible, you will be investing less time and money into their supervision throughout their twilight years. It may seem like a sizable investment today, but the truth is that accessibility construction can provide your senior with greater independence, comfort, and safety without much oversight down the road.
Home remodeling for seniors in St. Louis
An extensive home renovation or a St. Louis bathroom remodel for seniors can make all the difference. When you understand the statistics that surround fall injuries among seniors, it becomes clear that accessibility construction isn't just a needless luxury. It's a necessity. Explore your options for accessibility construction today and lay the foundations for greater safety and comfort.