Find more resources in your city!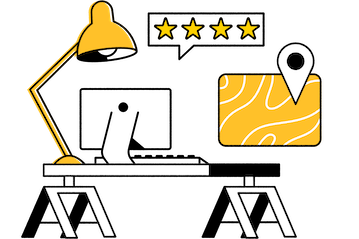 Start Exploring
Should your business be here?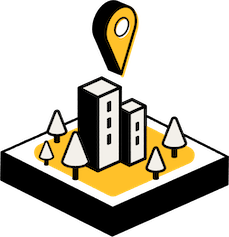 Add your business
What should caretakers in Sioux Falls know about accidental falls?
Mitigating fall risk is one of the best reasons to invest in an accessibility construction project and it's easy to see why. While kids and young adults can expect to emerge unscathed after a fall, the relative fragility of seniors can lead to concussions, hip fractures, significant bruising, and even death. The CDC tabulates official fall fatality statistics, and here is how South Dakota compares to the national average:
South Dakota's rate is a little higher than average, but there are many ways you can proactively protect your older loved one. For example, an experienced contractor could perform a walk-through of your senior's home and point out potential tripping hazards. Then, you can explore how Sioux Falls aging in place remodeling could help address those concerns.
What are some ways smart technology can help seniors in Sioux Falls?
There's a misconception out there that all accessibility construction projects have to be massive jobs where walls are removed and fortunes are spent, but that's not the case. Aging-in-place remodeling can be as simple as installing smart technology in a senior's home to help with daily tasks. Older adults aren't always known for their command of the latest gadgetry, but the following list illustrates some of the potential benefits:
Smart technology that makes life easier for seniors
Controlling lights, appliances, etc.
Setting alarms or reminders
Providing short, senior-specific workouts
Allowing them to enjoy music easily
Delivering news and weather reports
Technology can also help if your elderly loved one has special needs due to cognitive decline or chronic medical conditions. For example, a senior with Alzheimer's or another form of dementia could benefit from appliances that will turn themselves off if they forget to do so while an older adult with diabetes could use an app on their phone to track their vitals.
How do I find the best accessibility construction in Sioux Falls?
The secret to a successful construction project is picking a great contractor, and our comprehensive guide to aging in place remodeling provides all of the information you need to get started. You want a contractor who's licensed and insured in South Dakota, so start there. Next, look for relevant experience. If you're contemplating a Sioux Falls bathroom remodel for seniors, a contractor who renovated a living room in Brookings or a dining room in Aberdeen may not have the plumbing expertise you're looking for. We also recommend looking for senior-specific credentials such as a CAPS designation or membership in the NAHB.
You have to be able to trust anyone who will be working in your senior's home, so arrange an interview with each contractor and any workers they'll bring with them to ensure that they treat your older loved one with the respect they deserve.
Home remodeling for seniors in Sioux Falls
Home renovations don't get the press they deserve as a form of senior care, but that doesn't mitigate the benefits of making your older adult's home safer and more accessible. Seasons provides the free resources you need to start planning an aging-in-place remodeling project with your senior loved one, so why not get started today?