Find more resources in your city!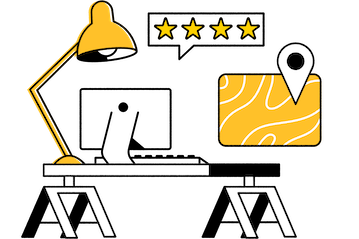 Start Exploring
Should your business be here?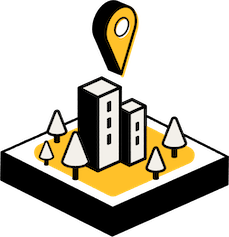 Add your business
How do I find the best accessibility construction in Seattle?
Like any other construction project, the key to a successful Sea-Tac accessibility construction project is finding a great contractor. You want somebody who is licensed, bonded, and insured to ensure that your loved one is protected in case something unexpected happens. You also want a contractor with excellent communication skills so your loved one always understands how their senior bathroom remodel is progressing. This can be tough to verify, but asking for referrals and then contacting the past clients who wrote them directly generally works well.
Next, make sure that your loved one's contractor understands the unique needs of the senior community. CAPS certification stands for "Certified Aging in Place Specialist" and is a great sign. The NAHB also offers exclusive training opportunities to members that keep them up-to-date on the latest Seattle accessibility construction trends.
Finally, ask your loved one what they think of the contractor. They're going to be working together, so you don't want a personality clash.
Facts and trends in Seattle home construction for seniors
What should caretakers in Seattle know about accidental falls?
Senior falls can have disastrous consequences and are sadly more common than anybody would like them to be. The Centers for Disease Control and Prevention studied senior-related fall deaths by state in 2018, giving us hard data with which to quantify the issue. Here are the results for Washington state:
Washington had a higher rate of fatalities than the nation as a whole, so you and your loved one must be vigilant. Look around your loved one's home and try to spot potential tripping hazards before they become an issue. Once you have a list, use our resources to find a Tacoma accessibility construction expert to remove them.
Are aging-in-place modifications becoming more commonplace in Seattle?
While the norm was once for older Americans to leave their homes to receive nursing home care, that paradigm is rapidly changing. Many seniors are more comfortable living in a familiar home as part of the broader community, and Sea-Tac aging in place remodeling is becoming more common to reflect that. Check out this data from the National Association of Home Builders:
Requests are not only increasing but accelerating in the rate at which they increase, and we don't see this trend changing any time soon. If you want your loved one to get in on the trend via a Seattle bathroom remodel for seniors or another project, we can help you find a great contractor today.
What are some common concerns and solutions for aging in place in Seattle?
Most Tacoma aging in place remodeling projects are designed to improve accessibility and safety. For example, adding guardrails to a flight of stairs can make them easier for your loved one to climb. Alternatively, replacing the stairs with a lift would allow the second floor to be wheelchair-accessible. Likewise, removing loose carpeting and any random debris on the floor can significantly reduce the risk of falling. Your loved one may even take advantage of their home remodel for some quality of life upgrades. For instance, appliances that proactively remind you to turn them off can be great for forgetful seniors.
Home remodeling for seniors in Seattle
Some seniors don't like to admit that they don't feel safe at home, but that doesn't mean that they are safe in their houses. It might be an awkward conversation, but finding an accessibility construction contractor to help your loved one age in place will provide a lifetime of practical benefits.