Find more resources in your city!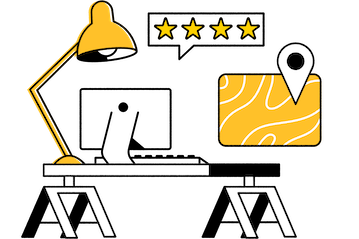 Start Exploring
Should your business be here?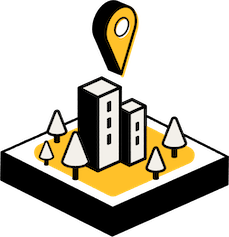 Add your business
What should caretakers in Scranton know about accidental falls?
There are all kinds of things that can cause falls in a house. Going up or down stairs without a sturdy handrail, a loose rug or carpet, or even a pet getting underfoot. Falls can be much more dangerous for the elderly than for young people. In fact, falls may end up being fatal for seniors.
Fortunately, Pennsylvania has a lower rate of fatal falls than the national average, but that's no reason to let your guard down. One of the reasons for this lower rate is that there are responsible people helping the senior in their life get Scranton accessibility construction done on their home so they can remain in place safely. Our comprehensive guide for aging in place remodeling can give you more information on what to look for and how to go about finding high-quality remodeling contractors.
What home hazards should caregivers in Scranton look out for?
There are many falling hazards in a senior's home. The table below lists some of the most common falling hazards. But it is not a comprehensive list. Seniors in Wilkes-Barre and Hazleton can fall due to difficulty walking with a cane inside the home, floors that get slippery when they are wet, and many other situations where they are knocked off balance or tripped up.
Common home falling hazards:
Slippery throw rugs
Dim lighting
Raised thresholds and other tripping hazards
Pets (they do tend to get underfoot!)
A bathroom is a common place where falls may occur. Getting a Scranton bathroom remodel for seniors can mean a safe, calm environment for your senior. The kitchen is another area where falls may occur because when cooking or cleaning, your senior is walking back and forth across a potentially slippery floor. All of these hazards can be mitigated by professional construction for aging in place in Wilkes-Barre and Hazleton.
How do I find the best accessibility construction in Scranton?
There are a number of things to research to make sure you find the best senior construction contractor for your aging loved one's home. First, make sure they are licensed and insured to operate in your area. If you want to make sure they are dedicated to keeping their skills up to date, choose a contractor who is registered with the National Association of Home Builders.
Another way to know a contractor is serious about renovating a home for a senior who wants to age in place is to see if they are CAPS certified. If so, they have made the extra effort to learn specifics about remodeling a home for seniors who choose to age in place.
A contractor should always be willing to give you recent references and photos of similar jobs they have completed. Finally, have your elderly loved one meet and talk with the contractor to make sure they are comfortable asking questions and are treated with respect.
Home remodeling for seniors in Scranton
Whether you're looking to update the lighting in your senior's home or you want a complete remodel including widening halls and doorways for wheelchair access, you can count on Seasons to help you find qualified contractors. Browse our Scranton aging-in-place construction listings and reviews to find the right contractor for your elder loved one's home.