Find more resources in your city!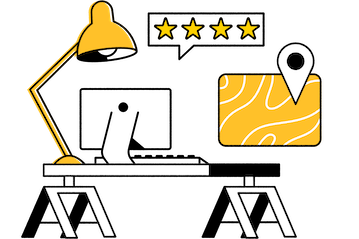 Start Exploring
Should your business be here?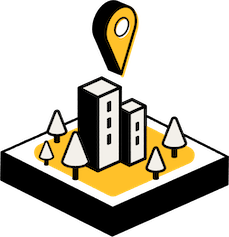 Add your business
What should caretakers in Santa Barbara know about accidental falls?
Whether the cause of a fall is because there was nothing supportive in the bathroom or your aging loved one accidentally tripped on loose carpet, accidental falls can be traumatic for seniors. They can cause them to need hospitalization or worsen an already injured body part. It's possible to prevent accidental falls, so it is worth taking the time to do so.
The average of fatal falls in California is just a little over half of the national average. That's good news for California residents, but don't mistake that as a sign that there's nothing to take care of. One reason falls are not as common as they used to be is because seniors and their loved ones understand the importance of making changes and improvements to the home as needed, in order to make it a better and safer environment.
What are some concerns that accessibility construction in Santa Barbara can address?
Having the right type of Santa Barbara accessibility construction done to your or your senior loved one's house can make the difference in an experience that is swift and seamless versus one that takes a long time and is dragged out for months on end. These tips can help you when working to select a contractor.
Aging in place construction can address:
Safety

Wide, well-lit path or ramp to the front door to prevent falls
Anti-scald controls to prevent burns
Grab bars in the bathroom to provide support when maneuvering in hazardous places
Accessibility

Wheelchair-friendly wide hallways and doorways for maneuverability
Curbless shower with a seat to make showering easier
Secure handrails and increased visibility to aid in ascending and descending stairs
Discussing concerns of safety and accessibility for aging in place can ensure that the needs of you or your senior loved one are being addressed at once. This can minimize construction and ensure the job is done sooner than later. Finding a contractor who is skilled in these types of remodels can ensure a quality job in the end.
How do I find the best accessibility construction in Santa Barbara?
From making changes to the living room to having a Santa Barbara bathroom remodel for seniors, there are a variety of ways that you can make a home safe and accessible for someone who is aging in place. There are some guidelines you should follow when searching for a contractor, to ensure you are picking the right person.
As you begin your search, make sure you are hiring a contractor who has a registered license number. It's also important to ensure they are registered with the National Association of Home Builders, showing they are serious about honing their skills. You will find that some contractors understand the specific needs that come with aging at home, and may have a CAPs designation, also known as Certified Aging-in-Place Specialists. Seeking out someone with these credentials ensures they are qualified to help with your needs.
Check out our comprehensive guide to aging in place remodeling for more information.
Home remodeling for seniors in Santa Barbara
No matter what you or your senior loved one need to accomplish with an upcoming remodel, it's important to find the right professional for the job for the safety of your senior. Seasons can help you find qualified contractors in the Santa Barbara, Santa Maria, or San Luis Obispo areas so they can age in place.