Find more resources in your city!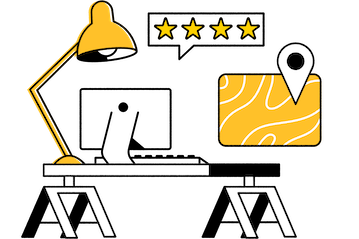 Start Exploring
Should your business be here?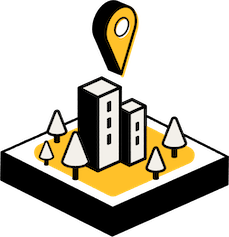 Add your business
How do I find the best accessibility construction in San Francisco?
Choosing the right contractor is essential to a successful San Francisco aging in place remodeling project, so you must avoid cutting corners. The first step is verifying that any candidate you're considering is bonded and licensed by the state of California. Next, try to look at other San Francisco accessibility construction projects that a contractor has completed. Some contractors have professional certifications that attest to their experience as well, including CAPS (Certified Aging in Place Specialist) and NAHB (National Association of Home Builders) membership.
Once that's out of the way, we recommend looking at a contractor's online reviews. However, don't just take them at face value. Some San Francisco accessibility construction professionals pay for positive write-ups, so it's better to contact reviewers directly to ensure that you get the whole story. Finally, introduce promising contractors to your loved one. Since the project is for the senior in your life, they should make the final decision on who handles their San Francisco aging in place remodeling needs.
Facts and trends in San Francisco home construction for seniors
What should caretakers in San Francisco know about accidental falls?
California had one of the lowest rates in the country, but that doesn't mean that you can afford to get complacent. A San Francisco aging in place remodeling expert can walk through your loved one's home and identify tripping hazards before anything happens to your loved one. You are also encouraged to bring up any specific concerns you have.
Where do seniors in San Francisco want to live?
While seniors were once quickly escorted to full-time senior care facilities, today's seniors would prefer to remain at home with dignity and independence. And who could blame them? That said, more seniors aging in place creates greater demand for San Francisco accessibility construction projects. Consider the results of a 2018 AARP survey:
Seniors Who Want to Remain in Their Community as Long as Possible
Seniors Who Feel It's Possible to Stay in Their Current Home as They Age
Seniors Who Plan Renovations to Stay in Their Home as They Age
A fair number of seniors acknowledge that a senior bathroom remodel or comparable project will be necessary for them to age in place, while others will learn that lesson as they age. Seasons makes it easy to find a great contractor, so why not use our resources to help your loved one stay at home?
What are some common concerns and solutions for aging in place in San Francisco?
The point of any San Francisco aging in place remodeling project is to make your loved one's home safer and more accessible to live in. Let's consider a San Francisco bathroom remodel for seniors as an example. If you think that your loved one may inadvertently burn themselves with hot water, scald controls can help keep them safe. Likewise, adding a chair to their shower or bathtub can reduce the risk of falling. Contractors can also replace your loved one's bathtub with one that opens up, making it easier to get in and out. Finally, improved lighting is a great idea for any bathroom remodel.
Home remodeling for seniors in San Francisco
You might not immediately think of accessibility construction when you think of senior care, and that's okay. Seasons is here to help you and your loved one navigate every aspect of the aging process, including how to find a great contractor who can make your loved one's home more livable.