Find more resources in your city!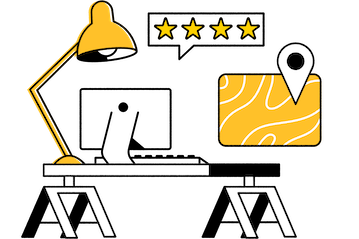 Start Exploring
Should your business be here?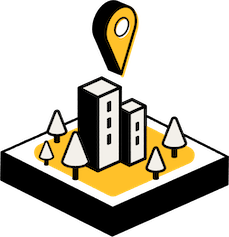 Add your business
How do I find the best accessibility construction in San Diego?
Hiring the right San Diego accessibility construction contractor can make the difference between a seamless construction experience that addresses your loved one's safety needs and a remodeling nightmare. To avoid a hassle, here are a few important things to check for when searching for a contractor. First, make certain they are licensed in your area. Find out the local and state requirements and confirm that the company you hire has a registered license number and is insured. Don't hire your neighbor's dog walker's uncle-unless he is properly licensed. In addition, check to see that they are registered with the NAHB (The National Association of Home Builders). If so, you can trust they are serious about keeping their skills and techniques up to date.
Contractors who have made the extra effort to take courses training them to specifically understand the needs and challenges of accessibility and aging in place have the CAPS certification. They are certified aging-in-place specialists and they are the ones you want to hire for your loved one.
Finally, check a recent list of references and photos from recent jobs and have your loved one meet with them to be sure they can get along. Make sure they feel comfortable asking the contractor questions and are treated respectfully by the workers.
Facts and trends in San Diego home construction for seniors
What should caretakers in San Diego know about accidental falls?
Whether it's because of loose carpet on the stairs, a lack of handrails in the shower, or a spill on the kitchen floor, falls for seniors can be much more dangerous than for younger adults and youth. A 2018 report by the CDC indicates the number of falls by the elderly that are fatal per 100,000 by location:
The fact that California has a much lower fatality rate for senior falls than the U. S. is encouraging, but don't let your guard down. One of the reasons it's so much better is because responsible relatives like you are helping their aging loved ones find quality San Diego home remodeling for seniors.
In what percentage of San Diego rental properties might you find accessibility features?
In previous years, it was more likely that seniors would end up in assisted-living facilities or nursing homes. More recently, seniors have preferred to age in place. This means that a number of San Diego rental properties are adding accessibility features designed to make seniors' lives safer and easier. But what's the likelihood of finding these features? The U. S. Census Bureau reveals these stats:
While there are relatively few rental properties that have accessibility features, small touches such as non slip bath mats, better lighting, and grab bars can be added easily, in most cases without risking your security deposit. That's just one example of how you can increase accessibility and safety for your loved one.
What are some common concerns and solutions for aging in place in San Diego?
Preventing falls is one of the most important safety and accessibility concerns for aging adults. In addition, preventing burns and providing maneuverability is important. The National Institute on Aging recommends the following:
Wide, well-lit path or ramp to the front door to prevent falls
Anti-scald controls to prevent burns
Grab bars in the bathroom to provide support when maneuvering in hazardous places
Wheelchair-friendly wide hallways and doorways for maneuverability
Curbless shower with a seat to make showering easier
Secure handrails and increased visibility to aid in ascending and descending stairs
Reliable aging-in-place remodeling in San Diego can take care of these solutions and many more for your aging loved one.
Home remodeling for seniors in San Diego
Whether you're looking for a San Diego bathroom remodel for seniors or a more comprehensive reconstruction for your loved one's safety, you can rely on Seasons to help you find qualified contractors. Look through our San Diego aging in place remodeling reviews and find the right contractor for your loved one today.