Find more resources in your city!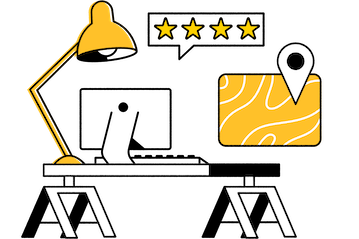 Start Exploring
Should your business be here?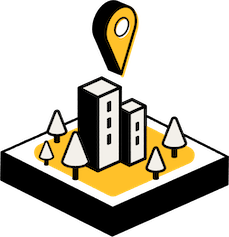 Add your business
How do I find the best accessibility construction in San Antonio?
The secret to successful San Antonio aging in place remodeling is finding a contractor who truly understands what your loved one is looking for. Your neighbor might volunteer to do the work for free, but you shouldn't take them up on it unless they are licensed and insured as a contractor. Likewise, you should be skeptical of anything that a prospective contractor tells you until you can verify it yourself. NAHB members can access robust training programs to help them serve the needs of the senior community, but claiming membership isn't the same thing as being a member.
Similarly, online reviews can be both a great source of information and a collection of lies purchased by an unscrupulous contractor. We recommend contacting the author of referrals directly to ensure that you get the truth. Finally, we encourage you to let the senior in your life play a role in the contractor search. This way, the contractor will know that your loved one is in charge.
Facts and trends in San Antonio home construction for seniors
What should caretakers in San Antonio know about accidental falls?
Falling is one of the most notorious risks of aging in place, which is a shame considering that many falls are preventable through accessibility construction. The Centers for Disease Control and Prevention (CDC) compared the number of fall deaths per 100,000 incidents by state in 2018 and came to the following conclusions:
Texas ranked a little better than the national average, but that doesn't mean that your loved one can get complacent. We recommend asking a licensed contractor to tell you how a senior bathroom remodel or another project could help your loved one live at home safely, keeping their independence and dignity intact.
What are some issues that aging in place remodeling in San Antonio can address?
Falling is a significant risk that's mitigated somewhat by the widespread knowledge of its existence. Some of the other issues that accessibility construction can address aren't as well-known, potentially making them more dangerous if your loved one doesn't know to prepare for them. The Mayo Clinic came up with the following list of possible issues:
Health Issues a Renovation Can Address:
Balance Issues
Reduced Vision
Hearing Loss
Decreased Mobility
Reduced Cognitive Capabilities
Loss of Strength and Endurance
Be honest: did you consider each of these issues before reading the list above? The answer is probably no, which means that you could learn a lot from a Certified Aging in Place Specialist. Our free resources make it easy to connect with such an expert who will be happy to talk with you about modifications.
What are some common concerns and solutions for aging in place in San Antonio?
Safety and accessibility are the primary drivers of most accessibility construction projects. If your loved one is concerned about falling in the shower, a contractor could install a seat to help them bathe more safely. Likewise, adding a hinged door to the bathtub can help your loved one get in and out safely. Likewise, adding more lighting and expanding the size of your loved one's bathtub is a great way to promote accessibility as part of a San Antonio bathroom remodel for seniors. Quality of life improvements such as automated reminders from a smart assistant can also help your loved one make the most of their golden years.
Home remodeling for seniors in San Antonio
While we'd like to assume that the seniors in our lives are safe at home, the data suggests that this isn't always the case. Thankfully, you can use our resources to find a great contractor who can help your loved one age in place safely. Why not get started right now?