Find more resources in your city!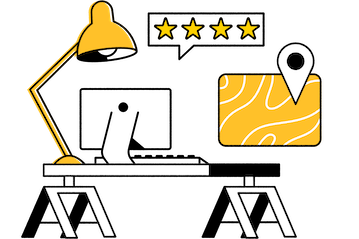 Start Exploring
Should your business be here?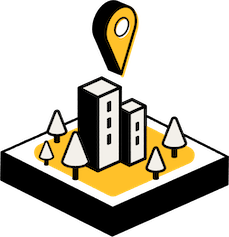 Add your business
How do I find the best accessibility construction in Salt Lake City?
The key to any Salt Lake accessibility construction project is finding a great contractor. The neighbor who volunteers to help your loved one out probably means well, but you should only take them up on the offer if they are licensed and insured as a contractor.
Ideally, you also want a contractor who understands the unique challenges associated with aging in place. CAPS contractors (or Certified Aging in Place Specialists) undergo specific training to help seniors live independently, while members of the NAHB can take extensive training courses to help them master the intricacies of accessibility construction. Absent these credentials, proven experience is generally a strong indication that a contractor knows what they are doing.
Interviewing promising candidates is also a good idea because it allows you to measure their communication skills while also asking any questions you have regarding your loved one's needs. Your loved one should participate in this process as well, especially if they will be the ones overseeing the work.
Facts and trends in Salt Lake City home construction for seniors
What should caretakers in Salt Lake City know about accidental falls?
Falling risk was discussed briefly above, but it warrants mentioning again because it is one of the most important issues that Salt Lake City accessibility construction can address. The Centers for Disease Control and Prevention studied fall deaths by state on a rate basis in 2018 and came to the following conclusions:
Utah's rate is nearly double the national average, meaning that your loved one has to be vigilant. If you have any questions about the safety of your loved one's home, you must contact a Salt Lake aging in place remodeling expert immediately to get any issues addressed before something tragic happens.
What are some ways smart technology can help seniors in Salt Lake City?
The old joke is that seniors cannot use any form of technology, but many seniors are incorporating technology into their aging in place plans to improve their quality of life. Five Star Senior Living came up with the following ideas for how technology can be a positive thing in your loved one's life:
Controlling lights, appliances, etc.
Setting alarms or reminders
Providing short, senior-specific workouts
Allowing them to enjoy music easily
Delivering news and weather reports
Some of these can even help keep your loved one safe. For example, smart appliances that automatically turn themselves off after a set period can prevent seniors with dementia from accidentally flooding their home with a faucet or burning food in the oven. Your loved one's needs and safety should always be your top priority.
What are some common concerns and solutions for aging in place in Salt Lake City?
The end goal of any accessibility construction project is to make your loved one's home safer and more accessible for them. Let's look at a Salt Lake City bathroom remodel for seniors as an illustrative example. Improved lighting promotes both safety and accessibility, as does replacing a standard bathtub with a model that your loved one can step into. Likewise, any bath mats could be eliminated in favor of a material that provides good traction even when wet. Otherwise, your loved one may slip in the shower. If you don't think that will cut it, a seat could also be installed in the shower for maximal convenience.
Home remodeling for seniors in Salt Lake City
Seasons is the only resource you'll need to create a shortlist of qualified contractors for a senior bathroom remodel or comparable remodeling project. We want to do everything in our power to help older adults age in place safely, and we hope that you let us help you aid your loved one soon.