Find more resources in your city!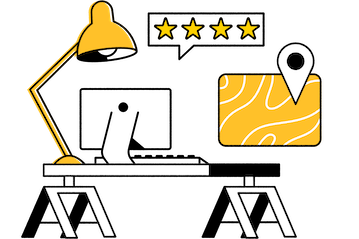 Start Exploring
Should your business be here?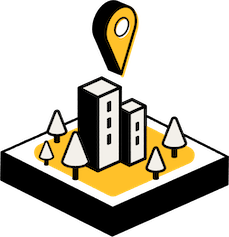 Add your business
What should caretakers in Rochester know about accidental falls?
Nobody enjoys tripping, but youth and younger adults don't worry about it too much because embarrassment is likely to be the most severe consequence. Unfortunately, the seniors in our lives may sustain serious injury every time they fall. They may also be unable to contact help, allowing relatively minor injuries to progress to something more substantial. The CDC statistics below illustrate how frequently falls turn fatal in Minnesota:
Fatal falls are sadly much more common in Minnesota than in many states, so it's important to do everything you can to protect your senior. Consider bringing in a professional contractor to walk through your older adult's home and identify falling hazards and other safety risks you might've missed. Once the threats are known, you can brainstorm potential solutions to make your aging loved one's home as safe for them as possible.
In what percentage of Rochester rental properties might you find accessibility features?
Some seniors assume that renting would be an affordable alternative to a Rochester accessibility construction project, but it's hard to find rental units designed for older adults. Your older loved one would also need their landlord's permission for any construction projects in the future. The statistics from the United States Census Bureau below highlight how few rental properties have basic accommodations for seniors:
Renting isn't the answer for most seniors, but accessibility construction can be more affordable than you might expect. Even simple projects such as installing smart appliances in your older loved one's kitchen or adding secure guardrails to all staircases and inclines can make a meaningful impact on your senior's safety and well-being.
How do I find the best accessibility construction in Rochester?
Whether you're looking at a Rochester bathroom remodel for seniors or another project to help an elder loved one in a nearby area such as Mason City or Austin, the secret to success is choosing the right contractor. Immediately eliminate any candidates who cannot provide proof of licensure or insurance. Similarly, rule out any potential contractor who lacks experience with the unique needs of seniors. Referrals and photos of completed jobs can help with this, but the best indicator is often a professional cert such as CAPS (Certified Aging in Place Specialist) or NAHB (National Association of Home Builders) membership.
The final step is interviewing candidates on your shortlist to make sure that you like the way they interact with you and your senior. We recommend involving your older loved one in the interview process, especially if they will be overseeing the project. Our comprehensive guide to aging in place remodeling includes more actionable information.
Home remodeling for seniors in Rochester
Aging in place remodeling is a relatively new concept and many seniors and their families aren't familiar with it yet. That's understandable, but you shouldn't let that stop you from setting your older loved one up with an experienced contractor who can make their home safer and more accessible. Seasons provides information on the potential benefits of accessibility construction and tips on getting started, giving you all of the resources you need in one convenient location.