Find more resources in your city!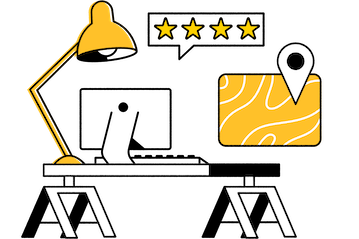 Start Exploring
Should your business be here?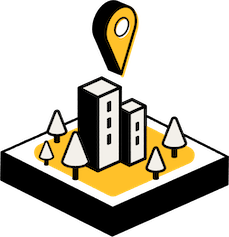 Add your business
What should caretakers in Roanoke know about accidental falls?
Accidental falls are dangerous for everyone, as shown in the data below. But they become increasingly serious as a person ages and their body begins to lose some of its former strength. It's one of the major reasons why some renovations may be necessary if your older loved one has decided that they'd like to age in place.
Falls are just one reason why renovations may be needed in your senior's home. You might also want to upgrade their kitchen space so they can continue cooking as they lose mobility and vision. Or you may be interested in making their house easier to navigate in a wheelchair if you think that your senior may need one in the future.
Where do seniors in Roanoke want to live?
If you look at the data below, it's abundantly clear that seniors prefer to remain in their communities for as long as possible. That can seem like an unrealistic goal as people grow older, develop more serious medical conditions, and lose independence. But with the right upgrades and modifications, your senior can enjoy their golden years in the home where they've made so many special memories.
Seniors remain attached to their homes and communities
Want to remain in their community as long as possible
Feel it's possible to stay in their current home as they age
Plan renovations to stay in their home as they age
Lynchburg or Roanoke aging-in-place remodeling could be the solution to ensuring that your senior is able to stay at home. It's a totally customizable service that can include as much or as little work as your loved one needs to enjoy their living space without causing you to worry about falls or other accidents.
How do I find the best accessibility construction in Roanoke?
Finding the right provider for Roanoke or Lynchburg accessibility construction starts with a clear understanding of what your goals are. Try to define the specific upgrades or modifications that you want to make. Then you can put together a list of local providers who are able to provide those services. As you go through your list, there are various factors to consider, such as:
Certifications
Experience
Speed and pricing
Intangibles like personality
It'll also be important for you to consult with your senior as you look to make a hiring decision. These upgrades are going to happen in their home so they absolutely deserve to have a say about who's going to make them. You can also check out our comprehensive guide to age-in-place remodeling for seniors to learn more.
Home remodeling for seniors in Roanoke
Whether you're interested in accessibility construction in Lynchburg or a bathroom remodel for seniors in Roanoke, there are contractors out there who can help. They can modify your senior's home to ensure that it's safe for them to age in and accessible as they get older and lose some mobility. It could be just what's needed to make your loved one's age-in-place dream a reality.
So why wait? You can begin the process of finding the right contractor for your goals. Seasons has the resources you need to research your options and make a more informed hiring decision.