Find more resources in your city!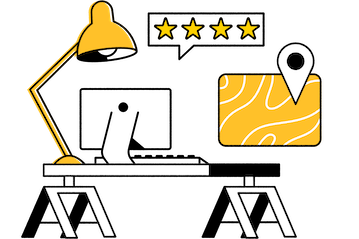 Start Exploring
Should your business be here?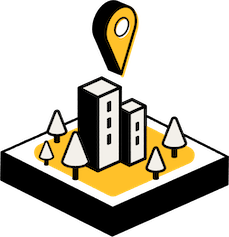 Add your business
What should caretakers in Richmond know about accidental falls?
It's important for your loved one to feel comfortable moving around in their home, but mitigating fall risk might be even more important. Hopewell accessibility construction is a great way to remove common tripping hazards such as loose carpeting that could seriously injure your senior or worse. The data below indicates how frequently Virginian falls prove fatal:
Virginia fares slightly better than the national average but you still need to be vigilant. Investing in a Richmond bathroom remodel for seniors or another aging-in-place remodeling project is a great way to proactively prevent your aging loved one from tripping and hurting themselves. For example, a bathtub with a door to make getting in and out easier could be great for your senior.
In what percentage of Richmond rental properties might you find accessibility features?
Home renovations aren't the only way to ensure that your senior is safe at home, but sometimes they are the only way to ensure that your elderly loved one has the accessibility they need. If you're thinking that your loved one should rent a senior-friendly property instead of investing in Richmond or Petersburg accessibility construction, you might want to think again. Many rental properties just don't have the accessibility features you would be looking for as highlighted by the information below:
Furthermore, renters generally need approval from their landlords for any kind of Richmond area aging-in-place remodeling project, limiting your loved one's flexibility if they decide they need something changed in the future. The best option could be to modify your older adult's current home to better fit their needs.
How do I find the best accessibility construction in Richmond?
The success or failure of any Richmond aging-in-place remodeling project depends on the contractor you choose to perform the work, so make sure to do your research. Begin by verifying that each potential contractor holds a valid Virginia license and is bonded and insured. Next, contact any references they provided to you to get customer feedback. Special certifications such as CAPS (Certified Aging in Place Specialist) or National Association of Home Builders membership can also let you know who is most qualified to tackle a Petersburg bathroom remodel for seniors or an entrance ramp to a senior's home in Richmond. You should invite your senior to meet potential contractors as well since they will be communicating with them regularly. Our comprehensive guide to accessibility construction for seniors provides more information to ensure that your project is successful.
Home remodeling for seniors in Richmond
If your loved one wants to age in place, they deserve to do so in an environment that accommodates all of their needs. Accessibility construction is the best way to make that happen whether you're talking about improving the lighting on the front porch or replacing a flight of stairs with ramps. Seasons can help you find an outstanding contractor for projects like these, so take advantage of our materials to begin your search today.