Find more resources in your city!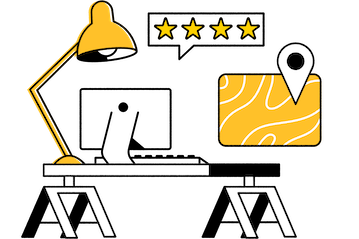 Start Exploring
Should your business be here?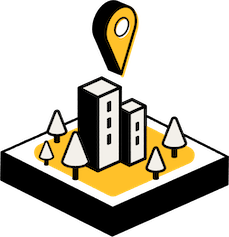 Add your business
How do I find the best accessibility construction in Portland?
Selecting a great contractor begins with verifying their credentials. Legitimate construction professionals will always be licensed and insured, so you can quickly rule out anybody who isn't. You can also read reviews from past clients to get a sense of the quality of work a contractor performs, though be wary of reviews that may have been influenced by compensation.
Next, look at any special qualifications each candidate might have. For example, Certified Aging in Place Specialists take special courses to equip them to meet the construction needs of seniors. Likewise, members of the National Association of Home Builders are required to participate in aging in place training to help them effectively serve the needs of this growing market.
We also recommend talking to potential contractors to see if you think they'd be a good fit. Your loved one can participate in this process as well, especially if they will be communicating with their contractor directly.
Facts and trends in Portland home construction for seniors
What should caretakers in Portland know about accidental falls?
Falls are a significant risk to seniors because they don't recover as quickly as younger people might. Unfortunately, some seniors never recover from falls at all. The statistics below come from a CDC study conducted in 2018 that looked at the rate of fall-related senior deaths in each state versus the national average:
Oregon fared a little better than the national average, but only because family members like you did their utmost to keep their loved ones safe. If you think that a Portland aging in place remodeling project would benefit your loved one, use our resources to find a qualified contractor.
Are aging-in-place modifications becoming more commonplace in Portland?
Traditionally, seniors moved into long-term care facilities such as assisted living or nursing homes when they were no longer capable of taking care of themselves. However, that paradigm is changing. As seniors choose to remain in their homes, requests for aging in place modifications are up as demonstrated by the following data from the National Association of Home Builders:
This growth means that seniors are increasingly living at home with dignity and independence, which is a good thing. It also incentivizes contractors to develop the skills that this market is looking for, giving seniors better workmanship than they would have received even five years prior. In short, this trend is a win for everybody.
What are some common concerns and solutions for aging in place in Portland?
The reason for every accessibility construction project is to enhance a dwelling's safety and accessibility. Let's look at a Portland bathroom remodel for seniors as an example. If your loved one is unsteady on their feet, modifying their bathtub so that they can step into it easily can help them bathe more safely. Likewise, scald controls can be added to prevent your loved one from suffering accidental burns. Many bathrooms have insufficient lighting, so a senior bathroom remodel could also include brightening things up. Finally, bath mats might be discarded in favor of a material that offers traction even when wet to reduce falling risk.
Home remodeling for seniors in Portland
Home remodeling isn't the most well-known aspect of senior care, but it can be among the most important if your loved one is interested in aging in place. Our free resources make it easy to connect with a certified contractor, so why risk having your loved one suffer an accident at home when you can do something about it? Get more information about home remodeling for seniors today.