Find more resources in your city!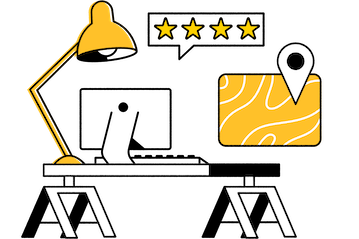 Start Exploring
Should your business be here?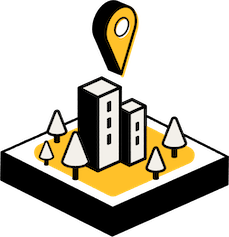 Add your business
How do I find the best accessibility construction in Phoenix?
Like other construction projects, the efficacy of Phoenix aging in place remodeling depends on the contractor you choose to perform the work. You want somebody who is licensed and insured so that your loved one will have recourse if things turn sour. You also want somebody who has experience with Prescott accessibility construction projects. CAPS-certified contractors are Certified Aging in Place Specialists, giving them a wide range of expertise to call on to help your loved one safely live alone. Likewise, the National Association of Home Builders offers great resources to help members effectively meet the needs of this market.
Communication skills are also vital for contractors, and a face-to-face interview is the best way to see which candidates have them. We recommend including your loved one in the interview process to ensure that they feel comfortable with the individual working on their home. This allows your loved one to make additional requests as well.
Facts and trends in Phoenix home construction for seniors
What should caretakers in Phoenix know about accidental falls?
Seniors don't always die if they fall, but the frequency of severe injury is far higher than it is for other demographics. As such, your loved one should do whatever they can to minimize their risk of falling. The CDC looked at fall deaths by state in 2018 and came to the following conclusions:
Arizona had more fall-related fatalities than the average state, so your loved one could be in danger. Thankfully, Prescott aging in place remodeling allows your loved one to modify their existing home to accommodate their current needs, helping them live safely and with dignity instead of moving into a nursing home.
What are some issues that aging in place remodeling in Phoenix can address?
Falling is only one issue that accessibility construction projects can address, and the sheer quantity may surprise you. Individuals have unique needs, but the Mayo Clinic has compiled a list of some of the most common issues that a remodel could address. Here are a few of the most notable:
Health Issues a Renovation Can Address:
Balance Issues
Reduced Vision
Hearing Loss
Decreased Mobility
Reduced Cognitive Capabilities
Loss of Strength and Endurance
Some of these are obvious, but others aren't. If you know that your loved one has any of these conditions, you should start thinking about how a Phoenix bathroom remodel for seniors or another project could improve their quality of life. If your loved one doesn't have any of them yet, preparing for the future is never a bad thing.
What are some common concerns and solutions for aging in place in Phoenix?
Accessibility construction allows seniors to live in homes that are safer and more accessible than they were when originally purchased. For example, a senior bathroom remodel might entail improved lighting for greater accessibility and more traction on the ground to reduce slipping. Likewise, a kitchen remodel could include scald controls so your loved one won't burn themselves while washing their hands and appliances that turn themselves off if your loved one forgets to. Hallways can be made wider to better accommodate wheelchairs, and guardrails can make it much safer for seniors to go up and down the stairs. The possibilities are endless.
Home remodeling for seniors in Phoenix
We know that you don't want to think of your loved one living in an unsafe home, but wouldn't it be far worse if that was the reality? Seasons makes it simple to connect with qualified contractors, so why not take the time to ensure your loved one's safety?