Find more resources in your city!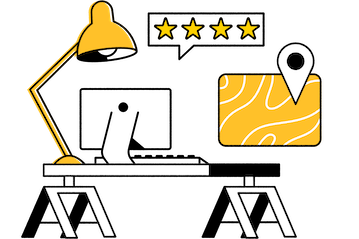 Start Exploring
Should your business be here?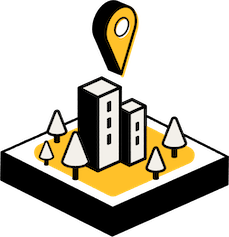 Add your business
How do I find the best accessibility construction in Orlando?
Finding a great contractor for your loved one is comparable to finding one for yourself. The first step is ensuring that any contractor under consideration is licensed in the state of Florida and insured against any accidental damages. We also recommend asking for referrals, but don't blindly trust what they say. Instead, reach out to whoever wrote the referral to ensure that you receive an unbiased opinion of the contractor.
Several special certifications can attest to a contractor's Daytona Beach accessibility construction expertise as well. For example, the National Association of Home Builders offers continuing education programs to help members better meet the needs of the senior community. Likewise, CAPS certification means that a contractor has taken special training courses to help homeowners age in place.
Finally, introduce your loved one to their potential contractor to ensure that they can develop a solid personal rapport. If the senior in your life isn't comfortable providing feedback, their Orlando aging in place remodeling project may not turn out well.
Facts and trends in Orlando home construction for seniors
What should caretakers in Orlando know about accidental falls?
Falls are a huge problem for seniors because they can result in physical injury or death. Furthermore, your loved one may not be able to contact help if they fall, leaving them stuck on the floor until somebody checks on them. The following CDC statistics compare the fall fatality rate in Florida to the national average:
Florida is well below the national average, but anything above zero demands proactive action. We recommend inviting a Melbourne accessibility construction specialist into your loved one's home to identify potential tripping hazards and then brainstorming ideas on how to address them together. It's the best way to ensure your loved one's safety.
What home hazards should caregivers in Orlando look out for?
Hazards such as loose carpeting and raised flooring are easy to spot for even an untrained eye, but others require a Daytona Beach accessibility construction expert to notice. The experts at HealthInAging.org compiled the following list of hazards that you may not immediately think of when contemplating the dangers in your loved one's home:
Common Home Fall Hazards:
Slippery throw rugs
Dim lighting
Raised thresholds and other tripping hazards
Pets (they do tend to get underfoot!)
A Melbourne aging in place remodeling project can address most of these concerns with the possible exception of pets, and your loved one probably doesn't want to give up their cat or dog. Use our resources to connect with a great contractor today who can point out other home hazards that you may not have noticed.
What are some common concerns and solutions for aging in place in Orlando?
The goal of an Orlando bathroom remodel for seniors or another accessibility construction project is to improve the safety and accessibility of your loved one's home. For example, guardrails can help your loved one safely climb staircases, while replacing the staircases with ramps can allow wheelchair-bound seniors to reach the second floor or basement of their homes. Likewise, expanding doorways and hallways can make it easier for your loved one to get around. You might even look to technology to improve your loved one's quality of life. For instance, voice commands can help your loved one enjoy their favorite music whenever they wish.
Home remodeling for seniors in Orlando
Whether you're planning a senior bathroom remodel or another type of construction project, Seasons can help you find a great contractor who can help your loved one age in place with dignity and independence. We know that it can be difficult to talk about issues like this with your loved one, but we promise you that it'll be worth it.