Find more resources in your city!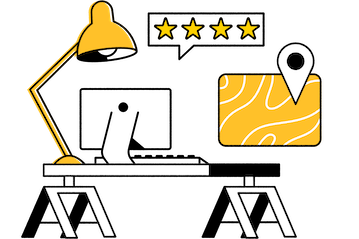 Start Exploring
Should your business be here?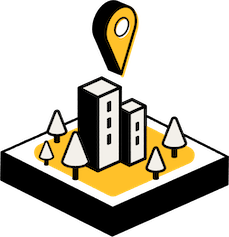 Add your business
How do I find the best accessibility construction in New York City?
Choosing a contractor for a New York City bathroom remodel for seniors or another project begins with double-checking that your top candidates are licensed in the state of New York and insured should anything go badly. Once that's out of the way, we recommend looking for contractors who understand what seniors need to safely age in place. For instance, there's a Certified Aging in Place Specialist (CAPS) professional certification that contractors can get by undergoing senior-specific training. Likewise, the National Association of Home Builders (NAHB) requires members to participate in continuous education programs that keep them up-to-date on all of the best practices.
Finally, we advise contacting potential contractors directly to learn more about them. If they treat your loved one like an afterthought, they probably aren't the right fit. You can also ask for reviews or referrals from past clients, but remember that some contractors pay for favorable reviews even if they don't deserve them.
Facts and trends in New York City home construction for seniors
What should caretakers in New York City know about accidental falls?
Falls are a major obstacle to a senior's ability to safely age in place, so any home remodeling project should strive to remove as many tripping hazards as possible. The CDC studied senior fall deaths by state in 2018, and here is how New York compared to the national average:
New York pretty much matched the national average, which means that your loved one should be careful. If their home has raised flooring, loose carpeting, or surfaces that don't offer much traction, New York City aging in place remodeling is the solution you have been searching for. We can help you find a certified contractor to handle the project.
Are aging-in-place modifications becoming more commonplace in New York City?
Aging in place is becoming more popular nationwide, so it's no surprise that NYC accessibility construction is also gaining popularity as seniors choose to remain in their homes instead of moving to a long-term care facility. The following data from the National Association of Home Builders compares the number of requests for aging-in-place modifications by year:
Aging in place modifications are not only increasing but increasing more rapidly than they were just a few years ago. If you feel that your loved one could benefit from NYC accessibility construction, the best thing to do is contact a local contractor to discuss their needs in further detail.
What are some common concerns and solutions for aging in place in New York City?
Accessibility and safety are the primary drivers for most accessibility construction projects. Accessibility refers to your loved one's ability to get around and may be improved by adding secure guardrails to staircases or installing a seat in the shower during a senior bathroom remodel. Safety includes fixing loose floorboards and ensuring that your loved one has a secure spot to rest whenever they need a breather. Some improvements promote both accessibility and safety. For example, adding lighting reduces fall risk while also helping your loved one move around. The best solutions are personalized, so we recommend using our resources to contact a local contractor for more info.
Home remodeling for seniors in New York City
Home remodeling might not be the first thing you think of when you hear senior care, but it can be an integral component of enabling your loved one to age in place with dignity and independence. Our resources are always free to use, so why not see what's available in your loved one's neighborhood today?