Find more resources in your city!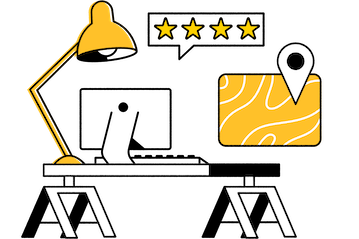 Start Exploring
Should your business be here?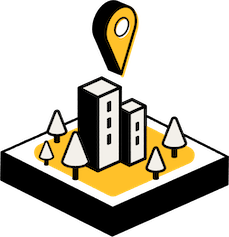 Add your business
How do I find the best accessibility construction in New Orleans?
Once you have shortlisted a few potential candidates, you should check if they are licensed in the New Orleans area and whether they fulfill all the requirements for contractors in the state of Louisiana. It is also a good idea to check their standing with bodies like the National Association of Home Builders and whether there are any negative reviews or red flags online. If they have undergone specialized education and training such as a CAPS certification (Certified Aging-in-Place Specialist), this means that they are well-equipped to cater to the specific needs of seniors aging in place and can also advise your loved one on the best modifications available.
Always ask for references and follow up on each one, even if the contractor was recommended by someone you know. They should also be willing and able to provide you with photos of their recent work and some contractors might even connect you with previous clients so that you can see results in person. Make sure that your loved one feels free to ask questions and comfortable being around the contractor.
Facts and trends in New Orleans home construction for seniors
What should caretakers in New Orleans know about accidental falls?
Accidental falls pose significant risks to the health and even the lives of senior citizens. Once a senior has a fall, this can also negatively impact their sense of self and might make them fearful of carrying out daily tasks alone. Below you can see a comparison between the number of fall deaths in Louisiana and at the national level, based on data from the CDC:
Although the fatality rate in Louisiana is almost double that of the U. S., it is more than possible to keep your loved one safe. Whether you decide on a New Orleans bathroom remodel for seniors or a complete overhaul of your loved one's home, we can help you find the right contractor to suit your needs.
Where do seniors in New Orleans want to live?
As can be seen from the 2018 survey by the AARP, most people would prefer to age in place for as long as they can. While the majority of seniors plan on staying in their homes, less than half plan to make adjustments to their homes that will accommodate their needs as they grow older and their circumstances change.
Seniors Who Want to Remain in Their Community as Long as Possible
Seniors Who Feel It's Possible to Stay in Their Current Home as They Age
Seniors Who Plan Renovations to Stay in Their Home as They Age
Given that the design of most homes does not provide for the specific needs of seniors as their physical and cognitive capabilities decline with age and, if no adjustments are made to mitigate this, your senior may have no choice but to move out or rely on others to complete even the most basic daily tasks. We can help your find the right New Orleans accessibility construction contractor to make sure this doesn't happen.
What are some common concerns and solutions for aging in place in New Orleans?
For seniors and their loved ones, a key concern is the accessibility of homes for those with mobility challenges and other impairments. A lack of accessibility can also pose many safety risks for seniors aging in place. A New Orleans aging in place remodeling contractor can make the necessary changes to help your loved one stay independent and give you peace of mind knowing they are safe. Improved lighting and options such as sensor lights can make it easier for your senior to navigate the home. Adjustments to the layout of the kitchen and bathroom, such as lowering the height of sinks and counters, changing out old faucets for ones with paddles or levers instead of knobs mean that your loved one can enjoy privacy in the bathroom and can remain safe in the kitchen.
Home remodeling for seniors in New Orleans
A professional New Orleans accessibility construction contractor has the specialized expertise to help you make sure that your cherished senior stays independent and ages in place with dignity. Seasons is ready to help you to make an informed decision on a senior bathroom remodel and more using our New Orleans aging in place remodeling resources.