Find more resources in your city!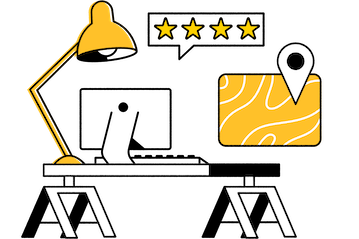 Start Exploring
Should your business be here?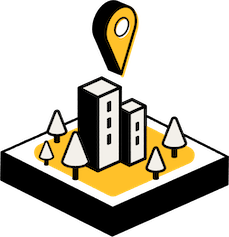 Add your business
How do I find the best accessibility construction in Nashville?
Like other construction projects, the secret to successful Nashville aging in place remodeling is choosing a great contractor to perform the work. You want someone who is both licensed and insured so that your loved one has recourse if things go poorly. We also recommend looking for professional certifications that prove a given contractor's expertise in the field. For example, Certified Aging in Place Specialists (CAPS) are contractors who undergo special training to help older adults stay at home, while the National Association of Home Builders (or NAHB) offers extensive training options to members who want to modernize their skills.
A great contractor also needs solid communication skills, so a face-to-face interview would be appropriate. You can also read online reviews and referrals for more information on what a contractor can do, but remember that some unscrupulous individuals might pay for a positive review that they do not deserve. Finally, involve your loved one in the contractor search so they feel like they have control over what is happening.
Facts and trends in Nashville home construction for seniors
What should caretakers in Nashville know about accidental falls?
It can be funny if a child or younger adult trips because we know that they are likely to bounce right back up, but seniors aren't always as lucky. They don't recover as quickly as they once did, and a fall could even end their lives prematurely. The CDC conducted a study on fall-related senior fatalities in 2018:
Tennessee's rate of fatalities was well below the national average, but only because seniors in the state were careful. We recommend taking a close look around your loved one's home to spot any tripping hazards and then, if necessary, consulting with a Nashville accessibility construction expert to figure out how to remove them.
In what percentage of Nashville rental properties might you find accessibility features?
As aging in place becomes more popular, you might expect that most properties would have standard accessibility features automatically. Sadly, this isn't the case as often as it should be. The following data from the U. S. Census Bureau reveals how many rental properties had a few specific accessibility features in 2011:
All of these percentages are rather low, so it's worth asking your loved one's landlord if they would be willing to invest in a few accessibility upgrades to make life easier for their tenant. If they refuse, you might need to help your loved one move into a more accommodating home.
What are some common concerns and solutions for aging in place in Nashville?
The purpose of an accessibility construction project is to make life easier for your loved one. Let's look at a senior bathroom remodel as an example. If your loved one is unsteady on their feet, installing a seat in their shower and adding a hinged door can make their daily hygiene less precarious. Likewise, widening your loved one's bathroom can provide additional maneuverability for wheelchairs. Adding lighting can also improve accessibility as part of a Nashville bathroom remodel for seniors. You might want to take a look at replacing bath mats and tiles that get slippery when wet with materials that provide more traction as well.
Home remodeling for seniors in Nashville
We understand that it can be uncomfortable to think about your loved one not being safe in their home, but letting them stay in an unsafe situation is even worse. Our resources make it easy to connect with a certified accessibility construction contractor, so please use them to help your loved one age in place safely.