Find more resources in your city!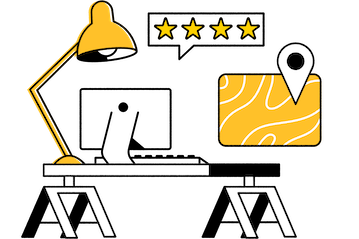 Start Exploring
Should your business be here?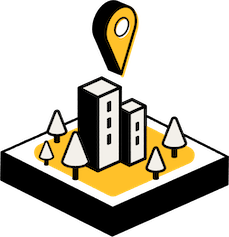 Add your business
How do I find the best accessibility construction in Milwaukee?
Choosing a contractor for your loved one is a lot like choosing one for yourself. First, you want to make sure that every candidate on your shortlist is licensed and bonded just in case. Next, consult online reviews to see if a candidate has experience with the type of work to be performed. Some contractors pay for positive reviews, however, so you may want to contact the reviewers directly to ensure that you receive the whole story.
Then, you should look for additional pertinent qualifications for the project at hand. For instance, Certified Aging in Place Specialists are contractors who specialize in construction projects for seniors who have chosen to age in place instead of moving into a long-term care facility. Similarly, members of the NAHB are required to take continuing education courses that ensure they are always on top of their game.
Finally, arrange a meeting between your loved one and a potential contractor. If there's a personality clash, you should probably find somebody else.
Facts and trends in Milwaukee home construction for seniors
What should caretakers in Milwaukee know about accidental falls?
Your loved one would never fall and injure themselves on purpose, but accidental falls can cause serious injury and even premature death. As such, it's important to remove as many fall risks from your loved one's home as possible. The CDC compiled the following data on fall deaths by state in 2018:
Unfortunately, Wisconsin was well above the national average for fall-related senior fatalities. Luckily, all hope is not lost. Milwaukee accessibility construction allows your loved one to modify their home to facilitate aging in place, helping them avoid becoming another statistic. We can help you find a qualified contractor to carry out the work.
What are some issues that aging in place remodeling in Milwaukee can address?
While fall prevention is one of the best reasons for accessibility construction projects, it's not the only one. In fact, a remodel could help address many problems that you might not immediately see construction projects as viable solutions for. Check out the following list put together by the Mayo Clinic for examples:
Health Issues a Renovation Can Address:
Balance Issues
Reduced Vision
Hearing Loss
Decreased Mobility
Reduced Cognitive Capabilities
Loss of Strength and Endurance
You probably thought of decreased mobility on your own, but hearing loss and declining physical endurance? Probably not so much. The best construction projects are tailored to the specific property and the people who live there, so we recommend inviting an accessibility construction specialist into your loved one's home for a brainstorming session.
What are some common concerns and solutions for aging in place in Milwaukee?
Safety and accessibility are the principal goals of senior remodeling projects, so whatever your loved one has done should keep these two things in mind. For example, a senior bathroom remodel could involve improved lighting for accessibility and a wider bathtub to make it easier to get in and out. Alternatively, stairs are safer if constructed of a material that provides good traction and with guardrails nearby just in case. Your loved one's specific needs will dictate exactly what should be done, and a contractor can walk you through all of the options available. Approach the project with an open mind and you will not be disappointed.
Home remodeling for seniors in Milwaukee
Whether your loved one is looking into a Milwaukee bathroom remodel for seniors or another project, Seasons makes it easy to find a great contractor for them. We know that it can be tough to accept that your loved one might not be safe in their current home, but don't wait for something tragic to happen – act now.