Find more resources in your city!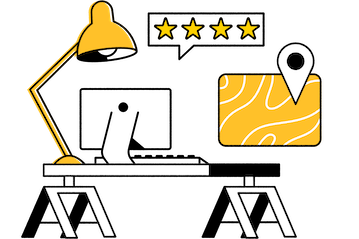 Start Exploring
Should your business be here?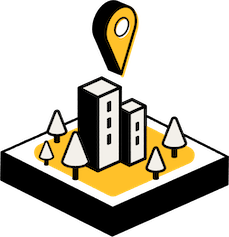 Add your business
What should caretakers in Lubbock know about accidental falls?
Falls for seniors can result in injury and fatalities, making it important to provide an environment in which your aging loved one can safely maneuver. Considering the average fall-related fatalities in Texas, many families might seek to take precautions, such as securing or removing loose carpeting and installing a stair lift.
The lowered rate of falls in Texas can be reassuring; however, it's important to remain vigilant when it comes to your loved one's safety. The reduced fatalities are frequently due to elder adults receiving the invaluable support of their family and friends as they age, allowing them to remain independent for as long as possible.
What are some ways smart technology can help seniors in Lubbock?
The rise of smart technology has been used to make life easier for people of ages. Seniors in particular can feel more confident in their homes by taking advantage of smart technology installations. There are many ways that it brings ease to older adults' lives, such as home security and emergency assistance.
Smart technology that makes life easier for seniors
Controlling lights, appliances, etc.
Setting alarms or reminders
Providing short, senior-specific workouts
Allowing them to enjoy music easily
Delivering news and weather reports
The convenience offered by smart technology can improve your loved one's quality of life in many others ways. For example, seniors with cognitive or physical conditions can use smart home devices to monitor their own health, automatically turn off stoves and other appliances, and even control blinds, thermometers, and other devices.
How do I find the best accessibility construction in Lubbock?
It's important to choose a reputable Lubbock aging-in-place remodeling contractor or company. Trusting your loved one's safety to someone else can be daunting; however, it can bring peace of mind to work with a skilled and proven expert in senior home construction. Let's look at some of the things you should keep in mind as you explore your options.
Verify the credentials and licensing of each potential contractor based on your local and state requirements. Consult any reviews or testimonials about their services. Check for registration with the National Association of Home Builders as well. The organization is dedicated to remaining up-to-date on the latest home-building skills and techniques. Find out if the contractor you're considering has taken classes on senior accessibility challenges and needs, as well as if they are Certified Aging-in-Place Specialists (CAPS). They're who you want to assist with your loved one's home.
You can get more information about senior accessibility construction with our comprehensive guide to aging-in-place remodeling.
Home remodeling for seniors in Lubbock
The safety of your aging relative is important as they age in place, regardless of their particular needs. It's important to choose a professional who has the skills necessary to make changes to your loved one's home. Whether you're seeking a professional Lubbock bathroom remodel for seniors or other ways to improve the accessibility of your loved one's home, you can trust Seasons' unbiased listings to help guide you in the right direction.