Find more resources in your city!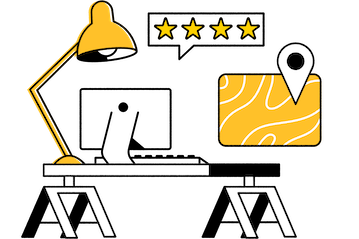 Start Exploring
Should your business be here?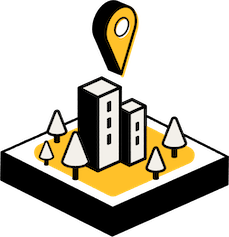 Add your business
How do I find the best accessibility construction in Las Vegas?
The secret to a successful senior bathroom remodel or another accessibility project is finding the right contractor. You want to start by choosing somebody who is licensed and insured. Your cousin's best friend might offer a better price, but your loved one's safety isn't a place where you want to cut corners. Next, see if any of the contractors on your shortlist have specific professional training for Las Vegas aging in place remodeling. The National Association of Home Builders (NAHB) offers continuing education courses on the subject for members, while CAPS certification denotes a Certified Aging in Place Specialist.
We also recommend discussing your loved one's needs with contractors directly because they may be able to offer great ideas that you wouldn't have come up with on your own. Likewise, involving your loved one in the interview process can help them feel like they have control over the situation.
Facts and trends in Las Vegas home construction for seniors
What should caretakers in Las Vegas know about accidental falls?
It can be funny when a child or young adult takes a tumble because we know that they'll be all right. Sadly, seniors frequently aren't as lucky. The CDC conducted a study in 2018 that looked at the rate of senior fall-related deaths in each state per 100,000 falls and came up with the following results:
Nevada ranked as more dangerous than most other states, meaning that your loved one should be extra careful. If you aren't sure how Las Vegas accessibility construction could help, look around your loved one's home and see if you can spot any issues. We're pretty confident that you'll be able to find at least one thing that could use improvement.
Are aging-in-place modifications becoming more commonplace in Las Vegas?
Nobody wants to live in a nursing home if they can help it, so aging in place is becoming an increasingly popular option for seniors around the world. As such, requests for aging in place modifications are also on the rise. The following statistics from the National Association of Home Builders illustrate this point:
Note that the increase from 2017 to 2018 was the same as from 2012-2017, suggesting that the aging in place trend is accelerating. This is great news, as it means that contractors have an increasingly stronger incentive to study accessibility construction techniques and even innovate in the field. That means better workmanship for your loved one.
What are some common concerns and solutions for aging in place in Las Vegas?
Aging in place requires two things: safety and accessibility. Safety means that your loved one won't injure themselves by falling down the stairs thanks to a new guardrail or installing appliances that automatically shut themselves off if your loved one forgets to. Accessibility refers to your loved one's ability to move around freely, whether that means frequent places to sit and rest or modifying doorways to make them wider. Both are very important.
Many seniors also add quality of life features to their remodeling projects. For example, voice-activated technology can help them listen to their favorite music whenever they like.
Home remodeling for seniors in Las Vegas
Starting a project like a Las Vegas bathroom remodel for seniors means acknowledging that your loved one is getting older, so it can be emotional but also exciting. If you aren't sure where to begin, Seasons provides free resources that you can use to locate a great local contractor. From there, you can collaborate with an expert until you have a solid plan in place.