Find more resources in your city!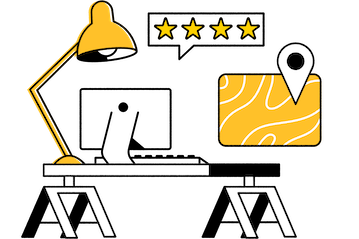 Start Exploring
Should your business be here?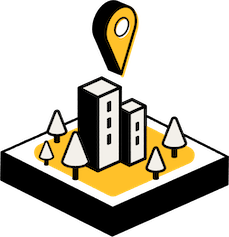 Add your business
What should caretakers in Lansing know about accidental falls?
Seniors often suffer falls due to loose carpeting, raised surfaces, spills, and clutter. Unfortunately, severe injuries are possible, from concussions to broken bones to sprained ankles. Some falls even lead to death, especially among seniors. Here is the fall fatality rate for Michigan and the United States, according to the CDC:
There are many ways remodeling a home could prevent falls. For example, a Jackson or Lansing bathroom remodel for seniors could include adding grab rails your older loved one could hold onto in the shower. Or, you can install new tiles or flooring that is less slippery when wet. Alternatively, you can remove a raised barrier on the floor between the bathroom floor and the shower area, which could cause your aging loved one to trip.
What are some concerns that accessibility construction in Lansing can address?
Lansing aging in place remodeling can make your senior's life safer and also make it easier to get around the house, especially if your senior has mobility restrictions that make it challenging to go up and down the stairs or shower. Here are a few different ways remodeling construction can improve safety and accessibility in your senior's home:
Aging in place construction can address:
Safety

Wide, well-lit path or ramp to the front door to prevent falls
Anti-scald controls to prevent burns
Grab bars in the bathroom to provide support when maneuvering in hazardous places
Accessibility

Wheelchair-friendly wide hallways and doorways for maneuverability
Curbless shower with a seat to make showering easier
Secure handrails and increased visibility to aid in ascending and descending stairs
The remodeling project can be minor or major. For example, you might simply install lever-style doorknobs that make it easier to open doors. Alternatively, you can add a new room to the ground floor, so the senior in your life doesn't have to keep going up and down the stairs. There are so many ways to improve your older adult's life, and a remodeling contractor can help you figure out how.
How do I find the best accessibility construction in Lansing?
Choosing the right contractor to work with is critical, so look for a few things when searching for an aging in place remodeling company. First, ensure the contractor has a valid, up-to-date license to work in your area. Ensuring they are a member of the National Association of Home Builders helps you make sure they have up-to-date skills and knowledge. It's also critical to work with a contractor who is a Certified Aging-in-Place Specialist instead of just any contractor who doesn't have the skills and training to deal with the remodeling needs of senior citizens. A Certified Aging-in-Place Specialist will know which overlooked hazards to watch out for and fix.
Our comprehensive guide to aging in place remodeling will help you get a better idea of what it entails, how it could help your senior loved one, and how to find a contractor.
Home remodeling for seniors in Lansing
Home remodeling for seniors in Lansing will give you peace of mind, knowing your aging loved one isn't facing common risks like falling every day. It's the best way to ensure your senior can live their final years in dignity and peace. Let Seasons help you in your search for aging in place remodeling in Lansing today.