Find more resources in your city!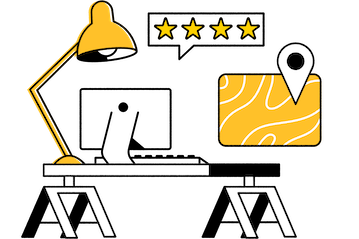 Start Exploring
Should your business be here?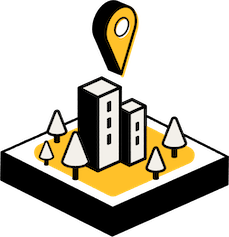 Add your business
What should caretakers in Lafayette know about accidental falls?
It's easy to laugh if a kid, teen, or young adult trips because we don't have to fear for their safety, but seniors falling is a different story. While not every senior fall results in injury, any fall could lead to ugly bruising, broken bones, or even a fatality. The Centers for Disease Control and Prevention (CDC) collects official statistics on fall fatality rates, and here is how Louisiana compares to the national average:
Louisiana fares substantially better than many other states, but only because seniors in the state are proactive about protecting themselves. Asking a professional contractor to perform a risk assessment of your aging loved one's home can be a great way to identify potential tripping hazards and remove them before something tragic occurs.
Are aging-in-place modifications becoming more commonplace in Lafayette?
In prior generations, older adults were often sent to nursing homes or comparable facilities without first asking for their opinion. As seniors take back control over their golden years, many are opting to live at home and take advantage of the widespread availability of Lafayette aging in place remodeling if their home requires any modifications. The following statistics provide more info:
If you think that a Lafayette bathroom remodel for seniors or another accessibility construction project would be outside of your older loved one's price range, think again. Projects as simple as installing guardrails or adding smart technology like voice-activated playlists can have a dramatic impact on an older adult's life. It doesn't have to involve knocking out walls.
How do I find the best accessibility construction in Lafayette?
Selecting the right contractor is vital if you want your older adult to enjoy a seamless accessibility construction experience. The first step is making sure that any contractor you're considering holds a valid license. After that, look for credentials that speak to a contractor's experience serving senior clients. For example, some contractors undergo special training to earn a CAPS designation signifying advanced knowledge of aging in place. You can also ask for referrals from seniors who have worked with a contractor in the past and pictures of the work they've performed. The final step should always be a meeting between your senior and potential contractors to make sure that they can establish an effective line of communication. Our comprehensive guide to aging in place remodeling provides more helpful information, so don't hesitate to take notes as you read it.
Home remodeling for seniors in Lafayette
Aging in place remodeling may not immediately spring to mind when you think of things that could help your elderly loved one enjoy their retirement, but don't underestimate the impact it can have. A simple construction project could help your senior feel safer and enjoy more maneuverability throughout their home. Seasons provides the free resources you need to start planning any project, so why not review them today? Your older loved one will thank you.