Find more resources in your city!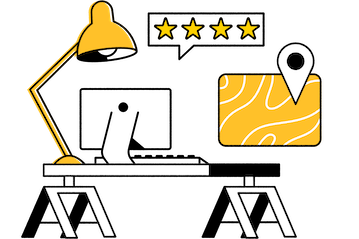 Start Exploring
Should your business be here?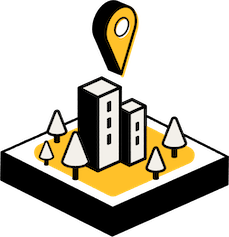 Add your business
How do I find the best accessibility construction in Kansas City?
Locating a qualified contractor begins with seeking professionals who are licensed and insured. We understand the appeal of looking into cheaper options, but you might not have the recourse you'd need if something goes poorly that way. Beyond those basic things, there are also professional certifications s and associations that contractors can use to prove that they are qualified to take on Kansas City accessibility construction jobs. For example, the CAPS certification is available to Certified Aging in Place Specialists who have undergone rigorous training for the senior market. Likewise, members of the NAHB are required to participate in continuing education programs that ensure their skills are always up-to-date.
It's also important for your loved one to be able to communicate effectively with their contractor. If they don't feel comfortable asking questions or a language barrier exists that limits their ability to provide feedback, it may be better to find somebody else than trying to force it to work.
Facts and trends in Kansas City home construction for seniors
What should caretakers in Kansas City know about accidental falls?
Falls can seem like an inescapable fact of aging, but there are things you can do to mitigate your loved one's risk of an accident. That makes the following statistics from the CDC sadder, as you have to wonder how many fall-related deaths could have been prevented through Kansas City aging in place remodeling:
There are more fall-related fatalities in Missouri than the nation as a whole, so your loved one needs to be prepared. Seasons can help you find a CAPS-certified contractor who can walk through your loved one's home and identify any issues that should be addressed before they become significant problems.
Where do seniors in Kansas City want to live?
Accessibility construction wouldn't be an issue if seniors wanted to live in a nursing home or a comparable long-term care facility, but the vast majority would prefer to stay in their familiar environment. The AARP Home and Community Preferences survey of 2018 provides statistics that highlight just how strong that preference is:
Seniors Who Want to Remain in Their Community as Long as Possible
Seniors Who Feel It's Possible to Stay in Their Current Home as They Age
Seniors Who Plan Renovations to Stay in Their Home as They Age
While a good portion of seniors plan on investing in a senior bathroom remodel or a comparable accessibility project already, many of the seniors who think their home needs no modifications could change their tune as they get older. We can help you find a great contractor to perform all of the necessary work.
What are some common concerns and solutions for aging in place in Kansas City?
The primary goal of aging in place remodeling is always to make a home safer and more accessible for its senior occupant. Let's look at a Kansas City bathroom remodel for seniors as an illustrative example. If a senior is unsteady on their feet, they might need handrails installed to help them climb into the shower or a hinged door that allows them to step into their tub. Lighting can also be a great way to help seniors see what they are doing and mitigate fall risk. Finally, scald controls can prevent your loved one from accidentally burning themselves while they are bathing.
Home remodeling for seniors in Kansas City
Older adults can be stubborn about admitting when they need help, so you shouldn't just take their word for it that they feel safe at home. Instead, utilize our free resources to find your loved one an excellent contractor who can tackle any accessibility construction job. Your loved one will thank you for doing so.