Find more resources in your city!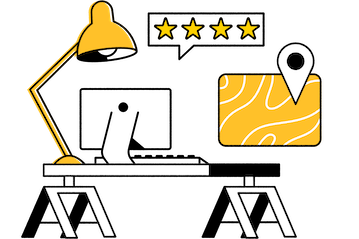 Start Exploring
Should your business be here?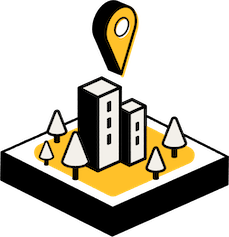 Add your business
How do I find the best accessibility construction in Jacksonville?
Once you have narrowed down your list of potential contractors, start by checking whether they are licensed in the Houston area, meet all requirements for the state of Texas, and can show you a certificate proving they have insurance coverage. You can also check whether they are registered with organizations like the National Association of Home Builders and whether they have any negative reviews with the Better Business Bureau. You want to be sure that they have the appropriate experience and qualifications in order to avoid a remodeling nightmare. Some contractors have CAPS certification, which means that they are certified aging-in-place specialists and have specifically trained to understand and meet the unique needs of aging seniors. Such a contractor will also have prior experience installing accessibility products and doing remodels in the niche area of Jacksonville accessibility construction.
It is also essential to ask for references, which a legitimate contractor should be happy to provide in addition to pictures and details of recently completed work. Give your loved one the opportunity to meet with the contractor to determine whether they feel comfortable with them and find it easy to talk to them and ask questions.
Facts and trends in Jacksonville home construction for seniors
What should caretakers in Jacksonville know about accidental falls?
For seniors who often don't have the balance and quick reflexes to avoid a fall, something seemingly simple like a throw rug or a slippery bathroom floor can be dangerous. The chart below indicates the number of fatalities that are due to falls based on a 2018 report by the CDC.
While the fatality rate for Florida being much lower than the national level is good news, it remains crucial to be proactive about keeping your loved one safe. It is a good idea to keep reviewing the accessibility of your senior's home in relation to their changing needs as they age.
In what percentage of Jacksonville rental properties might you find accessibility features?
According to 2011 data from the U. S. Census Bureau, the majority of the rental properties in Jacksonville are not equipped to meet the needs of seniors with mobility issues and keep them safe in the bathroom. This means that many seniors aging in place will face significant challenges getting around their own homes.
A home that is inaccessible for wheelchairs and walkers, and which does not have features to mitigate the risks seniors face in areas of the home such as the bathroom, makes it impossible for seniors to remain self-sufficient. Alterations such as a senior bathroom remodel can go a long way to ensuring that your senior can safely age in place while still enjoying as much independence as possible.
What are some common concerns and solutions for aging in place in Jacksonville?
Many of the concerns seniors and their loved ones have are centered around staying in their homes as they experience the inevitable mental and physical decline that comes with aging, as well as being able to get around with as little assistance from others as possible. Making adjustments to your loved one's home such as a Jacksonville bathroom remodel for seniors can offer many solutions. Grab bars can be installed in tubs, showers, and next to toilets to prevent falls. Walk-in showers as well as shower benches provide greater accessibility in bathrooms and can help your senior to retain the dignity that comes with being able to bathe themselves. Anti-scald controls can be installed to prevent burns from hot water and changing out faucets with knobs for ones with levers can make a big difference. These are just a few solutions that Jacksonville aging in place remodeling can offer your loved one.
Home remodeling for seniors in Jacksonville
Whether your loved one needs a full senior bathroom remodel or a ramp installed and doorways widened for wheelchair access, you can count on Seasons to assist your search for professional and qualified contractors. You can start by browsing our Jacksonville accessibility construction reviews to find the right contractor today.