Find more resources in your city!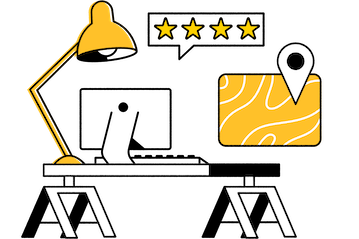 Start Exploring
Should your business be here?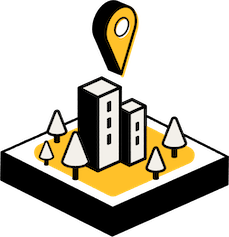 Add your business
How do I find the best accessibility construction in Houston?
Choosing the right provider for Houston aging-in-place remodeling is important because hiring someone who is not properly qualified can result in costly errors. To start off with, check what the requirements for contractors are in both the Houston area and the state of Texas, and verify whether the contractor you are considering is appropriately licensed and registered with organizations like the National Association of Home Builders. It is also a good idea to inquire whether they have general liability and workers' compensation insurance. It is a huge plus if your contractor has sought out specialized training and education such as a CAPS certification. Contractors who are certified aging-in-place specialists are better equipped to anticipate and meet the needs of seniors.
Be sure to request references and get in touch with each one. A reputable contracting company should be willing and able to provide recent references and photos from recently completed jobs. In addition to this, set up a meeting between your loved one and the contractor to make sure that they feel comfortable with the people who will be working in their home.
Facts and trends in Houston home construction for seniors
What should caretakers in Houston know about accidental falls?
For a senior like your loved one, accidental falls pose significant risks for head injuries, hip fractures, and other broken bones. Given how difficult it is for them to recover from a fall, a senior bathroom remodel is essential to eliminate risks like slippery floor surfaces such as tiles. The table below uses data from the CDC to compare the number of fatalities due to falls in Texas with those in the country as a whole:
While Texas might have a slightly lower fatality rate than the country as a whole, your loved one is not safe if preventative steps are not taken in their home. You can make sure that your loved one does not become a statistic by being proactive by planning a Houston bathroom remodel for seniors.
What are some ways smart technology can help seniors in Houston?
Aging in place allows seniors to remain independent for as long as possible, especially with the help of smart technology. It can make life a lot easier and safer for your loved one by helping them to keep track of their cell phones, turn lights and appliances on and off, and reminding them when they need to take their medications. There are a bunch of ways seniors can benefit from smart technology:
Controlling lights, appliances, etc.
Setting alarms or reminders
Providing short, senior-specific workouts
Allowing them to enjoy music easily
Delivering news and weather reports
Smart technology is one of the many ways to ensure that your loved one stays safe while still being self-sufficient. You don't have to worry whether they will remember that a doctor's appointment is coming up or whether they may have forgotten to turn off an appliance. Your loved one can enjoy convenience while you enjoy peace of mind.
What are some common concerns and solutions for aging in place in Houston?
The most important concern for seniors aging in place is being able to navigate their homes safely and easily as they face issues such as declining mobility and other physical impairments. Stairs can make it hard to get in, out, and around the home, so ramps and stairlifts might be necessary. Standard bathroom layouts often cannot accommodate those with mobility issues and a Houston bathroom remodel for seniors can make the necessary adjustments such as grab bars and walk-in or curbless showers. Better or additional lighting can make it easier for visually impaired seniors to get around the home, as well as sensor lights that they don't have to worry about remembering to turn off. So many concerns can be resolved with Houston aging in place remodeling.
Home remodeling for seniors in Houston
Whether you are looking to completely overhaul your senior's home or only need to make a few changes to ensure they are safe and comfortable, Houston accessibility construction is the answer. Seasons can help you find a well-qualified contractor to cater to your loved one's needs. Have a look at our Houston aging in place remodeling listings today.