Find more resources in your city!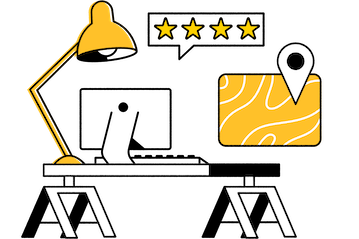 Start Exploring
Should your business be here?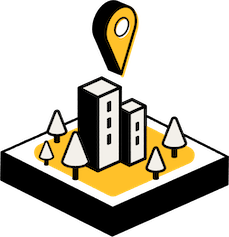 Add your business
How do I find the best accessibility construction in Hartford?
The first step to any successful accessibility construction plan is to select a reliable, qualified, and experienced contractor. If you handle this initial step correctly, you can save yourself considerable issues later on. Qualifications are always important when you choose construction professionals – whether you're renovating your own home or that of your senior loved one. But when you're dealing with the safety of an elderly person, you may need to dig a little deeper than a simple certification with the NAHB (National Association of Home Builders). Some of the most promising accessibility construction experts may have completed specialized training courses. These training courses may provide them with extensive knowledge of potential hazards that a senior may face when aging in place. In addition, these specialized courses may provide contractors with viable solutions to address these safety concerns. At the end of the day, however, you can't beat the knowledge and skill honed by years of experience – no matter how many training courses a contractor has completed.
Facts and trends in Hartford home construction for seniors
What should caretakers in Hartford know about accidental falls?
If you're concerned about the safety of your senior loved one as they age in place, you should be aware that falls are a major concern. In fact, the CDC reports that falls are the number-one cause of injury-related deaths among seniors. If you're considering Hartford aging in place remodeling, you should keep this all-important factor in mind.
In many cases, falls can spell the end of a senior's independence. Their resulting injuries may leave them bound to a wheelchair, and they may be forced to abandon their plans to age in place. This is why addressing fall-related hazards is so important. It allows seniors to live independently for a longer period of time.
What home hazards should caregivers in Hartford look out for?
There is a wide range of potential fall-related hazards that you should look out for. Many seniors and caregivers underestimate the importance of good lighting. This is especially important outside, as walking up a set of front steps after dark is a common cause of falls among seniors. Of course, you can also remove the threat of stairs altogether by converting them into ramps or even stairlifts.
Common Home Fall Hazards:
Slippery throw rugs
Dim lighting
Raised thresholds and other tripping hazards
Pets (they do tend to get underfoot!)
Pets can provide valuable emotional support for seniors, especially those who are living alone. However, their potential to cause falls cannot be discounted, either. Animals can often get caught underfoot, causing seniors to fall. Because of this, part of your accessibility construction plan may involve training the pet to stay out of trouble.
What are some common concerns and solutions for aging in place in Hartford?
Many caregivers are concerned about the potential costs of accessibility construction. It's true that this renovation process can be quite costly, especially if you need to remodel the entire home. However, you need to weigh up the cost of this renovation with other potential costs. For example, how much would an assisted-living facility cost in comparison to the cost of the renovations? What about the medical costs associated with treating a fractured hip or a traumatic brain injury after a fall? If you are concerned about costs, it might be a good idea to do the renovations in stages, starting with high-priority jobs like a senior bathroom remodel.
Home remodeling for seniors in Hartford
Whether you need a straightforward Hartford bathroom remodel for seniors or a complete overhaul of your loved one's home, it makes sense to work with qualified, experienced construction professionals. While finding the right contractors for accessibility construction isn't always easy, browsing for potential solutions has never been easier with Seasons.