Find more resources in your city!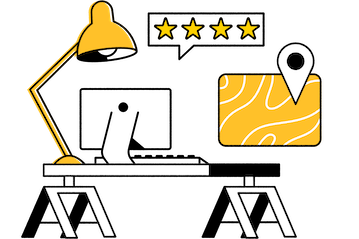 Start Exploring
Should your business be here?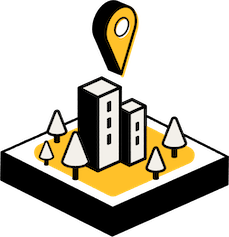 Add your business
How do I find the best accessibility construction in Harrisburg?
Every senior has different needs and priorities when they age in place, and so there is no clear-cut answer for the "best" Harrisburg aging in place remodeling. For example, one senior might be primarily dealing with cognitive decline. Smart home features, anti-scald water controls, and user-friendly systems may be very beneficial in this situation. Other seniors may be struggling primarily with physical decline, and you may have a completely different set of priorities. For example, you may need to address dangerous staircases or uneven walking surfaces. At the end of the day, it's important to assess the various contractors carefully and make sure that they can actually provide the services that you need. As a general rule of thumb, you should look out for certain qualifications, like a seal of approval from the NAHB. However, more specialized training courses may give construction workers specific knowledge and skills when it comes to accessibility construction.
Facts and trends in Harrisburg home construction for seniors
What should caretakers in Harrisburg know about accidental falls?
Caretakers in Harrisburg should know that an accidental fall is the leading cause of injury-related death among seniors in the United States. This was made clear by recent statistics released by the CDC. Often it is not the fall itself that causes a senior to pass away, but rather the complications that occur after the injury is sustained.
One of the most complications after a fall is a fractured hip. Seniors are very vulnerable to infection after suffering these injuries, and this type of infection is a common cause of death after a fall. Even a senior survives, they may be unable to walk again in the future.
What are some concerns that accessibility construction in Harrisburg can address?
The best way to address safety concerns in a senior's home is by taking a very proactive approach. Address safety hazards before seniors become injured, not afterward. Go through each and every room, scanning for any potential safety issues. You can get a better sense of what to look for by going over the top safety concerns listed by the National Institute on Aging.
Age In Place Construction Can Address:
Safety

Wide, well-lit path or ramp to the front door to prevent falls
Anti-scald controls to prevent burns
Grab bars in the bathroom to provide support when maneuvering in hazardous places

Accessibility

Wheelchair-friendly wide hallways and doorways for maneuverability
Curbless shower with a seat to make showering easier
Secure handrails and increased visibility to aid in ascending and descending stairs
One of the most underestimated safety issues is a badly-lit room. When assessing whether or not a room has adequate lighting, you must remember that seniors tend to have bad eyesight. Even though you might be able to see potential hazards on the floor, a senior might be completely blind to a raised threshold or a slight incline.
What are some common concerns and solutions for aging in place in Harrisburg?
Caregivers who are concerned about their seniors aging in place are primarily concerned about leaving their loved ones unattended. Trips to the bathroom may be especially concerning, and these rooms can be quite dangerous due to slippery floors. Simply stepping in and out of a shower can be dangerous for seniors. Caregivers can address these concerns with secure handrails, curbless showers, and other additions.
You might also be concerned about the cost of these renovations. If money is a factor, consider prioritizing the most important jobs first, such as a senior bathroom remodel. You can then move on to other jobs over time, spreading out the costs.
Home remodeling for seniors in Harrisburg
Whether you're interested in a Harrisburg bathroom remodel for seniors or you're interested in renovating the entire property, it makes sense to trust qualified, experienced construction professionals. Letting your senior age in place can be a wonderful, respectful choice, so address safety concerns proactively to avoid potential issues down the road.