Find more resources in your city!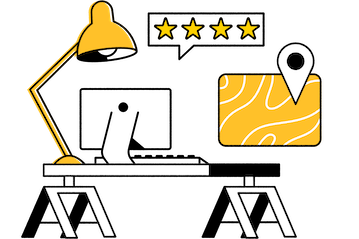 Start Exploring
Should your business be here?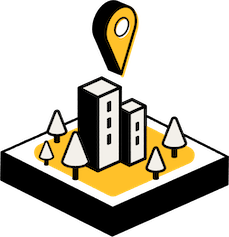 Add your business
What should caretakers in Gulfport know about accidental falls?
Many homeowners see problems like loose floorboards or a lack of railings as a minor inconvenience at most, but many seniors see them as potentially life-threatening accidents waiting to happen. While most falls do not seriously injure seniors, any fall could result in catastrophic injury or even death. The following statistics compare the rate of fatal falls in Mississippi to the national average:
Mississippi fares better than the country at large, but that's only because seniors and their loved ones are proactive about protecting themselves. You can invite a contractor into your senior's home to identify potential falling hazards and suggest means of removing them, giving both you and your older loved one peace of mind.
Where do seniors in Gulfport want to live?
Moving is a hassle, especially if you're a senior leaving behind friends and traditions that you have enjoyed for years. As such, it's not surprising that most seniors prefer to age in place in the homes they've grown accustomed to instead of uprooting their entire lives. The AARP survey below provides further insight into the wishes of older adults:
Seniors remain attached to their homes and communities
Want to remain in their community as long as possible
Feel it's possible to stay in their current home as they age
Plan renovations to stay in their home as they age
Since only about a third of seniors believe that remodeling will be necessary to live in their current home, you might need to convince your older loved one of the benefits of a Gulfport bathroom remodel for seniors or another accessibility construction project. We recommend emphasizing benefits your aging loved one might not think of such as installing smart technology to help them play their favorite music or a hinged bathtub to make bathing easier.
How do I find the best accessibility construction in Gulfport?
Selecting the right contractor makes the difference between a successful Biloxi or Gulfport accessibility construction project and a never-ending mess that causes nothing but headaches. You want somebody licensed and insured, but that's only the first step. Look for a contractor who can prove their knowledge of the unique needs of seniors through a Certified Aging in Place Specialist (CAPS) designation or membership in the National Association of Home Builders (NAHB). You can also ask for referrals from past clients or pictures of completed jobs.
The most important step of the entire research process is introducing your older loved one to several potential contractors to make sure that their personalities will work together. Our comprehensive guide to aging in place remodeling provides more info on what to look for during the interview process.
Home remodeling for seniors in Gulfport
Aging-in-place remodeling is a tremendous tool for seniors who want to modify their existing homes to their needs instead of living elsewhere, and it can be as easy as installing a chair in the shower or as involved as replacing every stairwell with a wheelchair-accessible ramp. Seasons provides the resources you need to get started on a project of any size, so allow us to help your senior age with grace.