Find more resources in your city!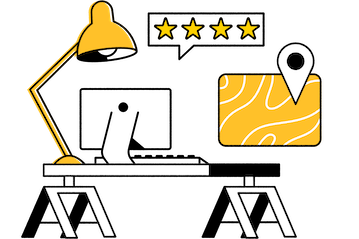 Start Exploring
Should your business be here?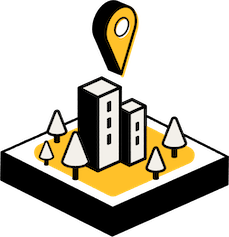 Add your business
What should caretakers in Greenville know about accidental falls?
You might not immediately associate fall risk with the structure of your elder loved one's home, but cramped entranceways and loose carpeting are much more than a mild inconvenience for seniors. Your aging loved one may not be able to get up after a fall, forcing them to wait for help to find them. Falling could also lead to a concussion, hip fracture, or even death. The CDC tracks fall fatality rates by state, and here is how North Carolina compares to the national average:
North Carolina essentially matches the national average, which means that you should do whatever you can to help your senior feel safe at home. A contractor can walk through your older adult's home and identify potential tripping hazards that you might miss. Then, they can propose a variety of projects to rectify the problem within your senior loved one's budget.
In what percentage of Greenville rental properties might you find accessibility features?
Some seniors see renting as a more affordable alternative to purchasing a new senior-accessible home or investing in an aging-in-place remodeling project, but many rental properties lack the features that older adults are looking for. Similarly, your older loved one would need to seek permission to make any accessibility modifications to a rental property, making the process more complicated. Here are a few of the features that rental units may lack:
Generally speaking, Greenville aging in place remodeling is a better option for residents of the city as well as nearby areas such as Morehead City, Jacksonville, Washington, and New Bern. Your older loved one will maintain full control over what gets done and when construction takes place and will also be able to choose their preferred contractor.
How do I find the best accessibility construction in Greenville?
The success or failure of any construction project is determined by the contractor you choose, and Seasons provides a comprehensive guide to aging in place remodeling to help you select the right fit for your elder loved one. First, verify each candidate's licensure and insurance (you can usually find this information with a simple Google search). Next, ask for photos of previously-completed projects or referrals from past clients. Some contractors may pay for a kind word or pass off someone else's work as their own, so authenticate all of the materials you receive. After that, inquire about any special credentials a contractor might have for older clients. Membership in the NAHB and a CAPS designation are two good ones to look for.
The final stage of the research process should always be a face-to-face meeting to ensure that your senior feels comfortable with the contractor they will be collaborating with for the duration of the project.
Home remodeling for seniors in Greenville
Accessibility construction may not be as well-known as other types of senior care such as meal delivery or in-home medical care, but even a small project could massively improve your older adult's quality of life. Whether you're thinking about a Greenville bathroom remodel for seniors or something else entirely, Seasons provides the resources you need to begin.