Find more resources in your city!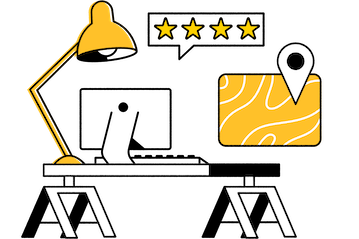 Start Exploring
Should your business be here?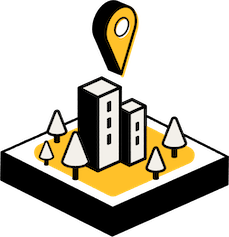 Add your business
What should caretakers in Fresno know about accidental falls?
Accidental falls may not have serious consequences for a younger person. But to a senior with brittle bones, they can cause serious issues and even death, as shown by the data below. That's why it's really important to make sure that you keep the risk of a fall as low as possible if your loved one is going to age in place.
Even if you think your senior's home is relatively safe from falls, there are still other upgrades that may be necessary. For example, you might want to bring more light into the house to improve their mood. Or it could be valuable to expand the hallways so that it's easier for your loved one to move around as they lose mobility.
What are some concerns that accessibility construction in Fresno can address?
Contractors can help seniors with both safety and accessibility, as detailed below. A remodel for your senior could include upgrades from both categories, such as adding lighting to dark paths to hallways to reduce the risk of a fall and installing a curbless shower seat. No matter what concerns you have for your loved one, a contractor in Coalinga, Fresno, Clovis, or Visalia should be able to help you find a solution.
Aging in place construction can address:
Safety

Wide, well-lit path or ramp to the front door to prevent falls
Anti-scald controls to prevent burns
Grab bars in the bathroom to provide support when maneuvering in hazardous places
Accessibility

Wheelchair-friendly wide hallways and doorways for maneuverability
Curbless shower with a seat to make showering easier
Secure handrails and increased visibility to aid in ascending and descending stairs
You may even want to consult with a contractor or a senior specialist before planning your remodel. Someone with the right experience and knowledge could walk through your home and help you identify any potential problem areas that you would want to focus on tackling with a contractor during the renovation process.
How do I find the best accessibility construction in Fresno?
Whether you want a Fresno bathroom remodel for seniors or a ramp and railing to the front door of a home in Visalia, the right solution for your senior's home starts by picking the best contractor. That's typically a multi-step process.
For example, you might begin by detailing the specific services that you need and then create a big list of all of the contractors in the area who can complete those services. Then you could dig a little deeper by looking into the experiences and qualifications of each provider.
After that, you could bring the finalists into your elder loved one's home for a walkthrough and a personalized quote. Be sure to include your senior during this part of the process, as you want to make sure that they feel like their voice has been heard. You can also check out our comprehensive guide on aging-in-place remodeling for seniors to get more information.
Home remodeling for seniors in Fresno
Your senior should be able to enjoy their golden years however they want. And if that means aging in place, you may need to make some renovations to ensure that's safe for them to do so. There are plenty of contractors in the Fresno area who can help with tasks like expanded lighting, safer floors, and handrails. You just need to know where to look for them. Seasons has all of the resources you need to discover local providers in Fresno, Coalinga, Clovis, and Visalia and make the best hiring decision for your loved one.