Find more resources in your city!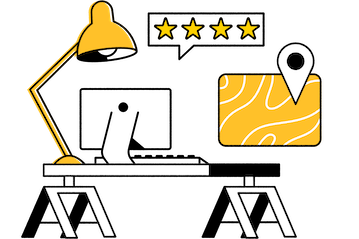 Start Exploring
Should your business be here?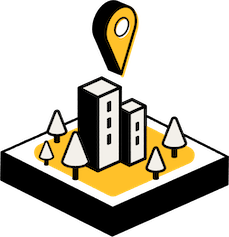 Add your business
What should caretakers in Fort Myers know about accidental falls?
While Fort Myers accessibility construction makes it easier for older adults to move around, it can also make their homes considerably safer. Seniors don't injure themselves in every fall, but any fall could have serious consequences for your loved one. The following information highlights how often falls are fatal in Florida:
Floridians fare better than the national average, but you cannot take that for granted. In fact, one of the biggest reasons why Floridians fare better than average is that concerned relatives proactively invest in accessibility construction to reduce fall risk while improving their senior's quality of life. A hands-on approach is best for your senior's well-being.
Are aging-in-place modifications becoming more commonplace in Fort Myers?
Many homes in Fort Myers, Renaissance, and Naples weren't built with the unique needs of seniors in mind, so any senior who wishes to age in place needs to either move or modify their home to better suit them. As aging in place becomes more common, seniors are requesting more accessibility construction renovations as shown below:
This is great news as it means that there is a strong incentive for contractors to learn more about accessibility construction and add it to the list of services they provide. While planning a Fort Myers bathroom accessibility remodel for seniors may have been a challenge a decade ago, it's getting easier every year.
How do I find the best accessibility construction in Fort Myers?
Like any other construction project, the key to successful aging in place remodeling is finding the right individual or company to do the work. The first step is verifying that any contractor you're considering is licensed in Florida and has outstanding references. Then, you should look into any special qualifications they have for senior home remodels. Certified Aging in Place Specialists have taken courses that help them understand the unique needs of the 65+ population, while members of the National Association of Home Builders are generally knowledgeable of what older adults need. Finally, introduce your loved one to potential contractors to ensure that they can develop a solid rapport.
Our comprehensive guide to aging in place remodeling provides even more insight, so be sure to read it for more information.
Home remodeling for seniors in Fort Myers
Aging in place is great for seniors, but there are a few hidden obstacles to consider. Things like loose carpeting and narrow halls may not be on your radar, but they could limit your loved one's ability to move freely or safely in their home. A contractor in Fort Myers, Renaissance, or Naples can come up with an accessibility construction project to address these issues before they become a problem for your older adult. Please use the free resources available on Seasons to start looking for the services you need.