Find more resources in your city!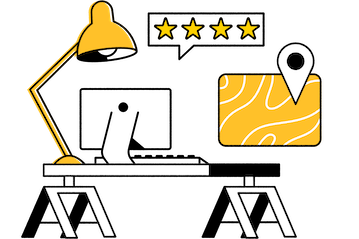 Start Exploring
Should your business be here?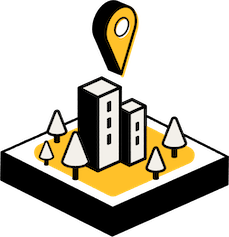 Add your business
How do I find the best accessibility construction in Denver?
Finding a great contractor for your loved one begins with the basics. You'll want to make sure that the individual or company you choose is licensed in Colorado and fully insured, giving your loved one recourse if something goes poorly. You should also look for a contractor who has performed comparable work before. Every contractor has to perform a first senior bathroom remodel before they can get to a second, but your loved one doesn't need to be the one who takes that risk. There are several special credentials to look for, including members of the National Home Builders Association and certified aging-in-place specialists.
Price is also a valid consideration. Many seniors aren't working with unlimited budgets, and you don't want to force them to choose between construction work and prescription medications or nutrition. Finally, set up a meeting to ensure that your loved one feels comfortable around the contractor you choose.
Facts and trends in Denver home construction for seniors
What should caretakers in Denver know about accidental falls?
Eliminating fall risks is one of the best reasons to invest in Denver accessibility construction because seniors could be seriously injured every time they stumble. The Centers for Disease Control and Prevention (CDC) compared the number of fall deaths by state in 2018, and here is how Colorado compared to the national average:
Colorado is known for its mountainous terrain and outdoorsy lifestyle, factors that might make accidental falls much more common than they are in other states. The best way to protect your loved one is to eliminate tripping hazards and install flat ground to address any inclines on their property, and a contractor can do both.
What are some ways smart technology can help seniors in Denver?
The old joke is that seniors don't understand how to use technology, but you might be surprised by what your loved one could do with a little help. Five Star Senior Living recently came up with numerous ways for technology to facilitate aging in place, as illustrated by the list below:
Controlling lights, appliances, etc.
Setting alarms or reminders
Providing short, senior-specific workouts
Allowing them to enjoy music easily
Delivering news and weather reports
If your loved one is showing signs of the early stages of Alzheimer's, reminders can help ensure that they don't accidentally leave the oven on or burn themselves in the shower. Dedicated workout regimens can also help your loved one retain as much of their mobility as possible as they age.
What are some common concerns and solutions for aging in place in Denver?
Denver aging in place remodeling should revolve around your loved one's specific needs. If your loved one is struggling to get around, their remodeling plan might include wider hallways and doors to give them more room to maneuver. If they have a hard time standing in the shower, waterproof handles and a seat to sit in could help them remain safe without compromising their personal hygiene. Additional lighting can also work wonders for accessibility and safety. A great contractor can provide ideas to help your loved one age in place safely, so we recommend going into the process with an open mind.
Home remodeling for seniors in Denver
Aging in place remodeling is a relatively new thing, but it's a powerful tool for seniors who want to age in place safely. Whether your loved one needs a Denver bathroom remodel for seniors or something else entirely, Seasons can help you find a great contractor for the job. Use our resources well.