Find more resources in your city!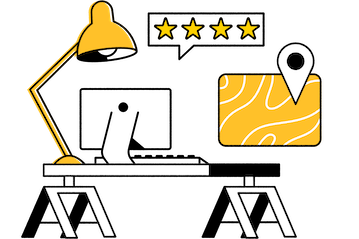 Start Exploring
Should your business be here?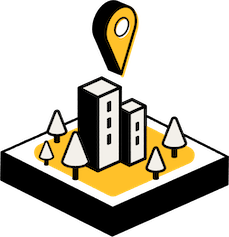 Add your business
How do I find the best accessibility construction in Dallas?
Renovating a home is no easy task, even when you're not taking senior-related safety concerns into account. If you're serious about accessibility construction, the first step is to select the right construction professionals. Approach this initial step in the correct manner, and you can avoid considerable headaches down the road. First of all, consider your overall plan. Are you simply looking for a senior bathroom remodel, or are you interested in renovating the entire home? If you're opting for the latter approach, it might be a good idea to select one contractor who can handle every aspect of your renovation plan. This allows you to keep things consistent, as every room will adhere to the same overarching safety plan. Affordability may also be a factor, and you can request quotes from potential contractors to give yourself a better idea of the costs involved. A face-to-face consultation may also be a good idea – just to get a sense of the contractor's personality.
Facts and trends in Dallas home construction for seniors
What should caretakers in Dallas know about accidental falls?
The fall-related death rate among seniors is rising across the United States. There are factors involved with these increasing numbers. Firstly, the aging population is simply growing, as medical advances are extending life expectancies considerably. Some experts also believe that certain medications may be compromising the strength and balance of seniors, contributing to a greater rate of falls.
The fall-related death rate in Texas is actually lower than the national average, but not by much. Make no mistake, falls are still a major concern for seniors – especially those who are aging in place. In fact, it is the number-one cause of injury-related deaths among seniors in the United States.
What home hazards should caregivers in Dallas look out for?
Caregivers should carefully do a safety check of each room in the home, searching for potential hazards. Sometimes, hazards are easy to spot, such as staircases and uneven flooring. In other cases, hazards can be more difficult to identify. You may need to get help from a professional who can recommend certain safety upgrades.
Common Home Fall Hazards:
Slippery throw rugs
Dim lighting
Raised thresholds and other tripping hazards
Pets (they do tend to get underfoot!)
For example, many caregivers and seniors underestimate the importance of adequate lighting. Remember, if seniors cannot see potential hazards, they cannot avoid them. And seeing as seniors tend to have poor eyesight anyway, it is essential to make homes as brightly lit as possible.
What are some common concerns and solutions for aging in place in Dallas?
One of the most dangerous rooms in a senior home is the bathroom. Slips and falls are obviously much more common on slippery surfaces, such as the inside of a bathtub or shower. These slips and falls can be incredibly dangerous, especially when you consider the prevalence of glass in a typical American shower. A Dallas bathroom remodel for seniors can help address these safety concerns in a number of ways. Secure handrails can help seniors avoid falls. Curbless showers can also be quite helpful, as a shower curb can often cause a senior to trip and fall. Of course, the bathroom is just one of many potential rooms you need to assess.
Home remodeling for seniors in Dallas
Dallas aging in place remodeling can be challenging, but help is always available for those who need it. You can start by browsing listings for accessibility construction contractors with Seasons. Our online resource is always free, and it makes finding the right construction solutions for your senior's home a total breeze.